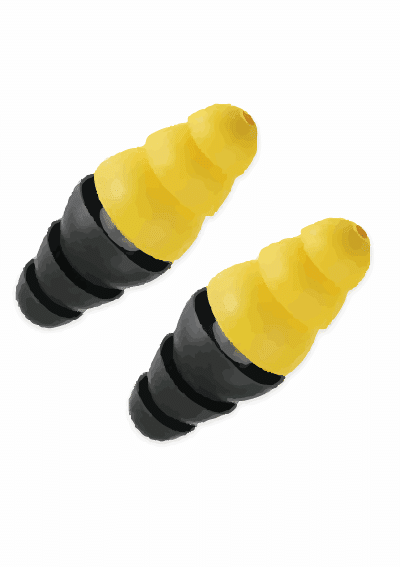 If you haven't heard yet, military veterans all over the country are filing lawsuits due to loss of hearing and tinnitus caused by the 3M Combat Arms Earplugs (CAEv2).
A whistleblower lawsuit in 2018 against 3M revealed allegations that the St. Paul, Minnesota based company 3M and it's predecessor, Aearo Technologies knowingly sold defective dual-ended Combat Arms earplugs (CAEv2) to the United States Military.
That case was resolved via a $9.1 million settlement. Having the potential to be one of the biggest lawsuits in recent history, social media has exploded with information and misinformation about the case.
Here are three of the most common misconceptions.
1. The $9.1 Million will be Distributed Among the Injured Military Members –
FALSE
The $9.1 million settlement that everyone has heard about was a False Claims Act settlement between 3M Company and the United States to resolve allegations that it knowingly sold the dual-ended Combat Arms Earplugs to the U.S. Military without disclosing the defects (Source: Justice Department).
The government filed suit against 3M alleging that as a government contractor, 3M sold them defective combat earplugs and that the defect, which reduced the effectiveness of the hearing protection offered, was not disclosed to the military.
This money from that lawsuit will go to the government and the whistleblower and will not be distributed between the servicemen and women who were harmed.
In the current litigation against 3M, veterans and active-duty members who used the 3M earplugs and who were harmed as a result are suing 3M to recover for those injuries.
This lawsuit will not involve dividing up the $9.1 million, but rather each service member affected due to the earplugs has their own individual case against 3M.
At this early stage, it is impossible to estimate exactly how much each service member will receive in the lawsuit, but if you fill out the form on this page we'll keep you up to date.
2. The Lawsuit Against 3M is Classified as a Class Action –
FALSE
The current litigation is what is known as a multi-district litigation (MDL). Multidistrict litigation happens when individual mass tort cases are combined to speed up the processing and information gathering. Class action lawsuits are different from MDLs in several ways.
The most important difference is that in an MDL each plaintiff (here, the service members) will have their own individual lawsuit against 3M.
In a class action, every plaintiff is involved in a single lawsuit.
As a plaintiff in an MDL case, you have more control over what happens.
MDLs exist and are designed to consolidate hundreds, sometimes thousands, of similar cases in front of one court for efficiency's sake.
3. If I Win a Settlement in this Case I will Lose my VA Disability Benefits –
FALSE
If you are a veteran receiving disability benefits, a personal injury settlement will not affect those benefits. Disability benefits are given based on injury to the veteran and are not based on income or financial need.
Because it is not based on income, this will not stop or decrease your disability benefits, regardless of whether it is a lump sum or structured payout. However, needs-based or income-based benefits could be affected.
Taking all three of the above things into account, it is very important that you speak with an attorney who is knowledgeable of the ins and outs of MDLs and this 3M litigation.
You may only have a limited time to file your claim against 3m. Please call the Bryant Law Center with any questions about the earplugs lawsuit you may have or to start your free consultation by filling out the form on this page.
What is the Payout for the 3M Lawsuit?
The 3M lawsuit payout to settle the defective earplug case with the Justice Department was $9.1 million. 3M agreed to settle the government's complaint in July 2018. This settlement was between 3M and the U.S. Government and is separate from the lawsuits individuals are still currently suing 3M for.
Update: Verdicts are Now Being Handed Down in 3M Lawsuits
In tort claims with large numbers of plaintiffs, such as those involving the 3M earplugs, both sides agree to hold bellwether trials, or small test trials to show the strength and weaknesses of each side's case.
In the first five-week bellwether trial that ended in April 2021, a Florida jury awarded the three plaintiffs $7.1 million including $2.1 million each in punitive damages.
In a second trial that ended May 29th of 2021, a jury sided with 3M and said the earplugs had not caused the hearing damage.
A third trial is scheduled to start June 7, 2021 involving claims by Lloyd Baker who sustained hearing damage when he trained on 160 decibel machine gun at Fort Lewis, Washington.
These groups of plaintiffs, some chosen by the plaintiffs and some picked by 3M, will hold trials to test arguments and legal strategies. About 230,000 veterans and soldiers have sued 3M, alleging they suffered hearing damage from using the plugs and that design defects were not disclosed. The company stopped selling the earplugs in 2015.
How Do I Know If I Used the Defective Earplugs Made by 3M When I was in the Military?
The defective 3M combat earplugs that caused the hearing damage and tinnitus were issued to U.S. military members from 2003 to 2015 to servicemen and women in both combat zones and during training. If you were around things like gunfire, artillery, explosions, other military arms, or other loud sounds, you should definitely contact us to see what your options are.
Wars these earplugs were issued in include:
The Iraq War
War in Afghanistan
War in North-West Pakistan (part of War on Terror)
War in Somalia
Operation Ocean Shield in the Indian Ocean
American-led intervention in Libya (2011- part of Libyan Crisis)
American-led intervention in Iraq (2014 – 2017)
American-led intervention in Syria (2014 to present)
Yemeni Civil War (2015 to present)
American Intervention in Libya (2015 to present)
How Much are Military Members Getting For Using Defective Earplugs?
Litigation against 3M is still ongoing and a final amount has not been determined yet. The $9.1 million 3M agreed to pay in July 2018 was between 3M and the government, not between 3M and military personnel.
Is The Lawsuit Against 3M Legit?
Is the 3m lawsuit legit? Yes, it is. Hundreds of cases have already been filed on behalf of veterans in connection to the damage and hearing loss caused by these "defective combat earplugs".
3M has already settled once with the U.S. government's Justice Department regarding their CAEv2 military earplugs after liability was admitted that the earplugs were a defective product and known to loosen in the ear canals after being inserted, causing them to improperly protect the wearer from loud noises, causing loss of hearing.
David Bryant named by US District Court Judge Casey Rodgers to the Plaintiff Steering Committee of the 3M combat arms ear plug MDL
David Bryant, Of Counsel to the Bryant Law Center of Paducah and Louisville, KY and Partner in the Bryant Law Center Mass Torts Division, was named by US District Court Judge Casey Rodgers to the Plaintiff Steering Committee of the 3M combat arms ear plug MDL in Pensacola, Florida.
Good News for Military Service Members Whose Hearing Was Affected by 3M Earplugs: Judge Rules Against 3M Defense
The first victory for military veterans suing 3m for hearing loss and tinnitus has come through during the midst of COVID-19.
A Federal Judge in Florida, Casey Rodgers ruled against the military earplug manufacturer 3M on July 24th, 2020.
3M tried to use the "government contractor defense" to protect itself from the lawsuit.
U.S. District Court Judge M. Casey Rodgers ruled against 3M, however, saying there was not sufficient evidence to "establish the elements of the government contractors defense."