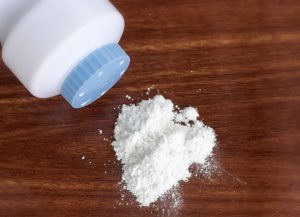 In 2016, a line of product liability cases, known as the baby (talcum) powder lawsuits, earned the dubious distinction of joining the growing numbers of mass tort litigations currently pending in US District Courts.
Unlike other health care product liability cases, baby powder cases do not pivot around pharmaceuticals or inherently dangerous drugs. Rather, manufacturers aggressively marketed baby powder products to consumers. Advertising promised the products were harmless and safe for daily health care routines. That promise, in large measure, is what makes the breach of trust more appalling.
The litigation seems to have had an effect. As of May 19, 2020, Johnson & Johnson announced that it will discontinue its talc-based powders.
The following sections show why plaintiffs believe baby powder caused their cancers and explain the qualifications for filing an individual legal case or joining the mass tort litigation.
Baby Powder Is Not a New Product
By anyone's measure, baby powder is not a new product. Johnson and Johnson (J&J) created its first baby powder product in 1893 just eight short years after the three Johnson brothers formed the iconic business back in 1886. The company introduced its baby powder into the market place in 1894. Johnson & Johnson baby powder became the company's quintessential product, trusted by mothers the world over.
Over the 124 years of its existence, the healthcare giant became one of the largest purveyors of health care products in the world. In 2018, the company reported $81.6 billion in global sales. By 2017, however, the lawsuits were already piling up.
Talc and Cancer Studies
Before substituting cornstarch in some products, Johnson's baby powder was made from crushed talc. Talc is a mineral that is found in nature and those natural sources are sometimes contaminated by asbestos lying nearby.
The US has known for years that asbestos-related ailments appear after years of prolonged use of a toxic or contaminated substance. Male and female customers who started using Johnson & Johnson talcum powder often continued to use the product throughout adulthood.
Long-term exposure to asbestos-contaminated talcum powder can be carcinogenic. The two cancers common to the baby powder lawsuits are ovarian cancer and mesothelioma. The predominant cause of mesothelioma in 90% of cases is the inhalation of asbestos. Ovarian cancer was caused by women exposing their bodies to talc powder in their personal perineal hygiene routines over long periods of time.
Various studies of baby powder were carried out starting in 1971. At least 20 of them coupled the use of talcum powder to ovarian cancer. In addition, in 1973, the Food and Drug Administration (FDA) required that talc products be asbestos-free.
In 2002, a study found that New York State talc miners and millers developed mesothelioma from talc even without asbestos. By 2016, experts maintained that a woman's use of talcum powder over many years had a 33% higher risk of ovarian cancer than those who did not use talcum powder.
A 2016 study of baby powder used by African-American women for personal hygiene of the perineal area resulted in a finding that baby powder caused a 44% higher risk of ovarian cancer.
An April 2010 study published by the National Institutes of Health found evidence that talc use may also cause a 21% increase in the incidence of uterine (endometrial) cancer in postmenopausal women.
Consumer advocates warn that talc exists in other consumer products, too, such as deodorants, insecticides, cosmetics, flea and tick powder, caulking, and as an anti-caking substance in medicines like ibuprofen, acetaminophen, and Cipro.
The Defendants in Baby Powder Cases
The following companies are defendants in various lawsuits claiming that the victims' injuries were caused by asbestos exposure from their products:
Johnson &Johnson
Valeant Pharmaceuticals (a Canadian company)
Colgate-Palmolive
Imerys Talc America, a supplier of talc to J&J
Whitaker, Clark, and Daniels (raw cosmetic talc)
Vanderbilt (raw industrial talc).
Among these defendants, Johnson & Johnson has the greatest number of cancer claims against its talcum powder products.
Many cases settle out under nondisclosure agreements so the size of the monetary awards remains unknown. Settlements have been made with Colgate-Palmolive, J&J, and other manufacturers for ovarian cancer and mesothelioma cases.
The Products Embroiled in the Lawsuits
The plaintiffs claim that their long-term use of the following products caused their ovarian cancer. Note that only body powders with talc are part of the lawsuit, not body powder with cornstarch.
Gold Bond No Mess Powder Spray
Gold Bond Body Powder
Johnson & Johnson's Baby Powder (with talc)
Shower to Shower
Gold Bond Extra Strength Body Powder
Cashmere Bouquet
Mennen Shave Talc
Old Spice Talcum and
many others
When it comes to mesothelioma, plaintiffs claim that talc products like baby powder as well as industrial products like clay, chalk, paper, joint compounds, various adhesives, crayons, and pottery products caused their lung disease through inhalation.
Historical documentation shows that the asbestos industry covered up the attributes of asbestos contamination. Litigants claim that the talc industry knew about those negative attributes and obscured the hazardous role that asbestos took on in its talc products.
In fact, documents disclosed in 2017 showed that J&J was mindful of asbestos-related health issues since at least 1982 and took steps to hide the devastating information. A New York Times article from 2018 referenced a documented discussion between J&J and the FDA in which J&J demanded that FDA block undesirable test results from the public. The FDA official promised the agency would issue such information "over my dead body."
Symptoms of Ovarian Cancer
Doctors diagnose ovarian cancer through ultrasound tests, pelvic exams, lab tests, and biopsies. The symptoms of ovarian cancer include:
pain or pressure in the abdomen, pelvis, or back
abnormal bleeding
bloating
unexplained changes in weight
frequent urination or constipation
nausea/vomiting
loss of appetite
Any of these symptoms, and in any combination, warrant a visit to the gynecologist for diagnosis. Also, individuals who have been diagnosed with bladder cancer, and who use talcum powder over a long period of time, should consult legal counsel experienced in baby powder cases.
It's important to bear in mind that product liability cases are time-limited; that is, state laws determine how long after an injury, or discovery of an injury, a plaintiff must file their case. Such laws are called statutes of limitations and, for product liability, the deadlines to file run from a limit of two years to 10 years, depending on the state. If you do not file by the end of the two or 10-year period, your case will be prohibited.
Who Qualifies for a Talc Powder Lawsuit?
People who have developed cancer as a result of talcum powder use may be eligible for a talc powder lawsuit. Your attorney will need to demonstrate a connection between cancer and your regular use of talcum powder.
Recent Developments in Talc Lawsuits
On October 4, 2016, the Judicial Panel for Multidistrict Litigation (MDL) consolidated for purposes of discovery and pre-trial motions the 54 pending cases in more than 20 federal districts. The cases became MDL 2738 under Judge Freda L. Wolfson in the United States District Court of New Jersey.
As of October 15, 2019, MDL 2738 had consolidated 13,730 baby powder cases. There are also hundreds of more cases working their way through state courts.
In April 2020, Judge Wolfson decided in MDL 2738 that five expert witnesses who testified before Congress on talcum powder safety will be allowed to testify for plaintiffs and appear before juries in the baby powder trials.
This is a big win for plaintiffs. For years, the defendants have said that plaintiffs used "junk science" to argue their cases. The Judge put that idea to rest when she said that the plaintiffs' five experts:
"used reliable methodology and their opinions are substantially supported by the science."
What Damages Can Be Recovered in a Talcum Powder Lawsuit?
Damages in a baby powder lawsuit relate to the amount of money that the plaintiffs are entitled to compensate them for their injuries or to punish defendants for their defective or dangerous products. If you or a loved one qualify for a talcum powder lawsuit or a talcum powder class action lawsuit, you may be entitled to compensation.
Damages are broken down into two categories:
compensatory damages
punitive damages
Compensatory damages, also known as actual damages, attach a dollar value to the injuries caused by the dangerous product in order to put the victim back to the position they were in before the injuries. Compensatory damages are further broken down into economic losses and non-economic losses.
Economic losses are also called special damages or monetary losses. Damages in this category mean the money or property the plaintiff lost due to using the defective product.
Examples of economic loss include:
medical expenses
changes in lifestyle due to disability (improvements to the home to accommodate a disability or household help)
loss of wages/profits.
Non-economic losses are often called general damages or non-monetary damages. Non-economic losses include:
pain and suffering
loss of consortium (loss of companionship of a spouse, emotional support, loss of affection).
Punitive damages may also be available to punish a defendant's gross negligence or intentional misconduct that caused the plaintiff's injuries. Plaintiffs' lawyers' claims that the defendants knew about the carcinogenic nature of their product and willfully failed to disclose the danger to the plaintiffs go toward the award of punitive damages.
Baby Powder Case Verdicts
As of 2018, juries had awarded $153 million in mesothelioma talc claims. A few examples of verdicts follow.
February 2016 – $72 million ($10 million actual damages + $62 million punitive damages) – Fox vs J&J
May 2016 – $75 million – Ristesund vs J&J for ovarian cancer/talc powder case
October 2016 – $70 million – Giannecchini vs. J&J for ovarian cancer/talc powder case
August 2017 – $417 million ($68 million compensatory; $340 punitive damages) – Echeveria vs. J&J for ovarian cancer/talc powder case
July 2018 – $4.7 billion – 22 women vs J&J for ovarian cancer/ talc powder case (punitive damages were the highest ever awarded in a product liability case)
March 2019 – $29 million – Leavitt vs J&J for mesothelioma
Recall of Baby Powder Products
In October 2019, FDA announced that J&J had voluntarily recalled its baby powder after a  sample tested positive for a type of asbestos.  FDA warned consumers to stop using the baby powder and to contact J&J for refunds.
Phase-Out of Talcum Baby Powder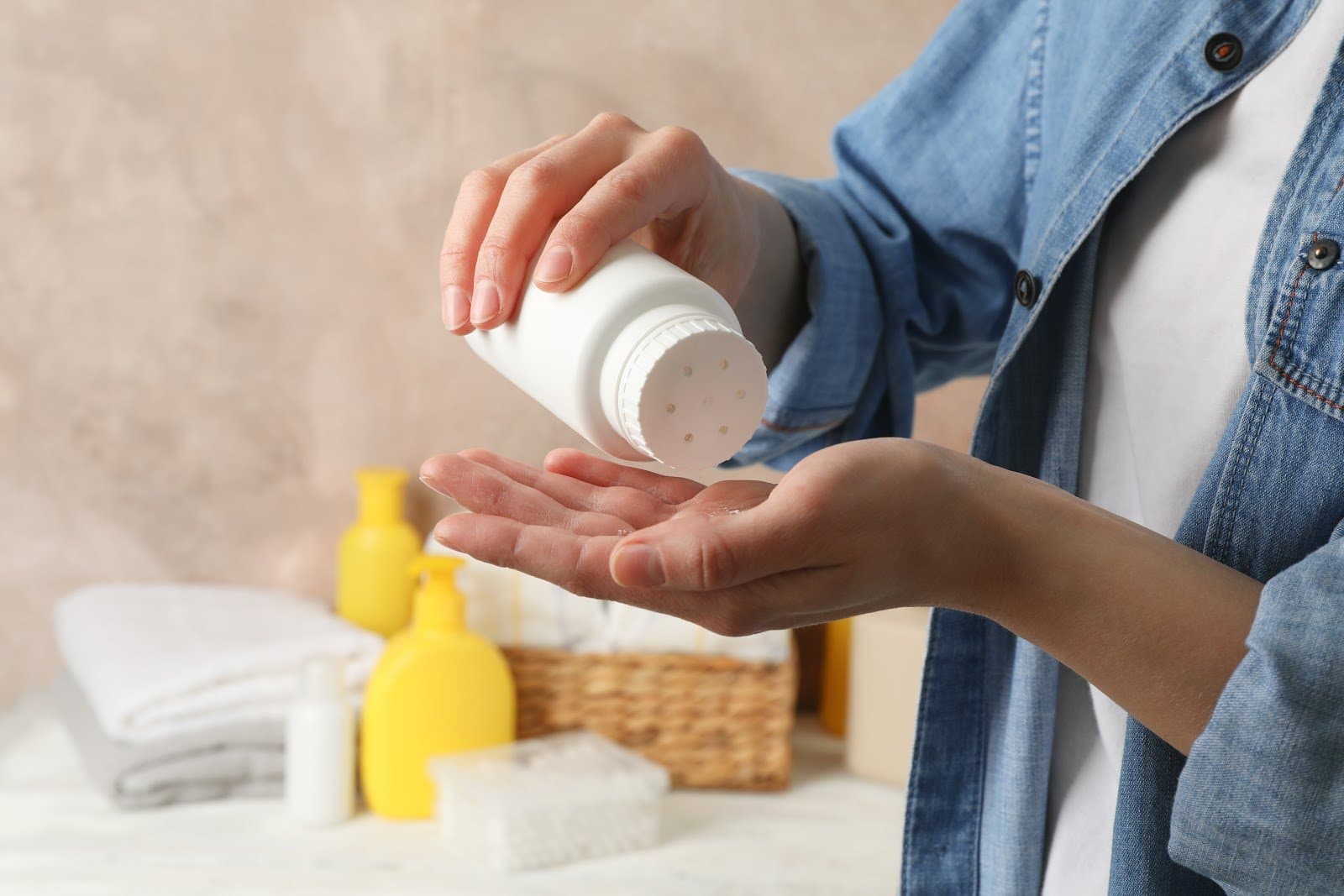 In recent years, consumer orders for talc powder have slumped in North America. J&J insists the slump is the result of a change in consumer behavior egged on by what it calls "misinformation" about the product's safety and the constant news about baby powder litigation.
On May 19, 2020, J&J's Consumer Health division made a startling announcement. J&J says the company will continue to stand behind the baby powder product's safety but will discontinue commercial sales of J&J Baby Powder in the coming months throughout the US and Canada. Products that are already in the marketplace pipeline will be available until supplies are exhausted.
Free Consultation with the Bryant Law Center
To talk more about product liability, or the baby powder cases, or any other legal question, please contact us.  We will be happy to answer all of your product liability questions.