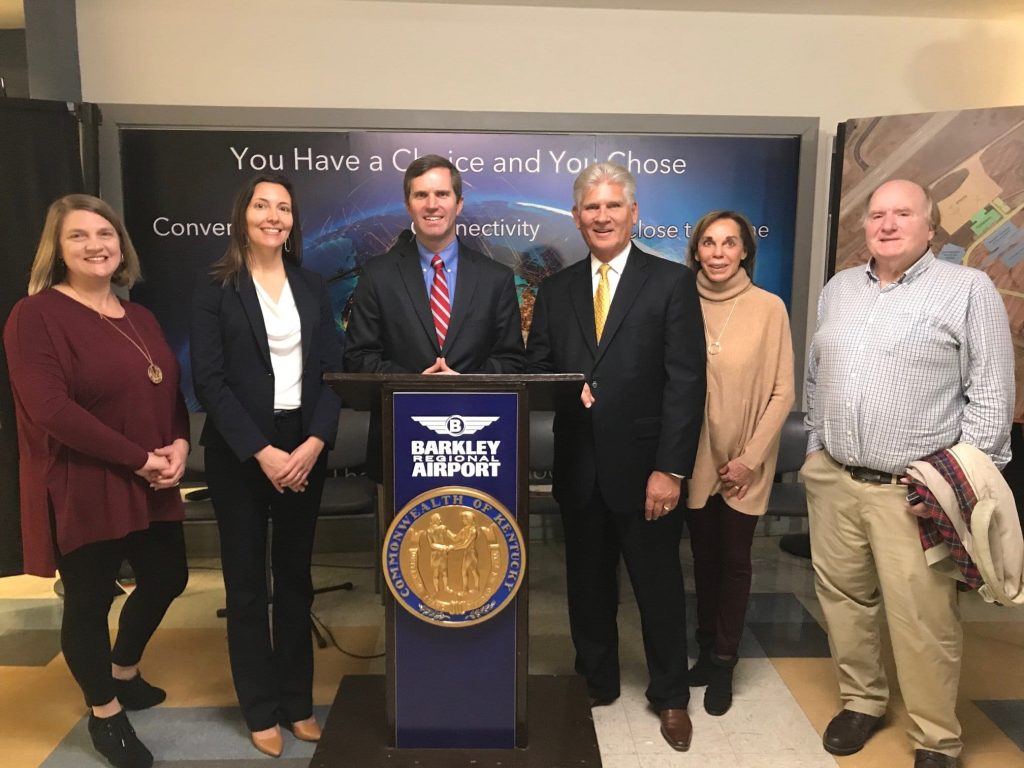 Gov. Andy Beshear visited the Barkley Regional Airport on Monday to announce a $5 million state contribution from the Kentucky Department of Aviation. The newly acquired funding will support the building of a new airport terminal that will improve access of the existing terminal, enhance the customer experience and promote future growth in western Kentucky.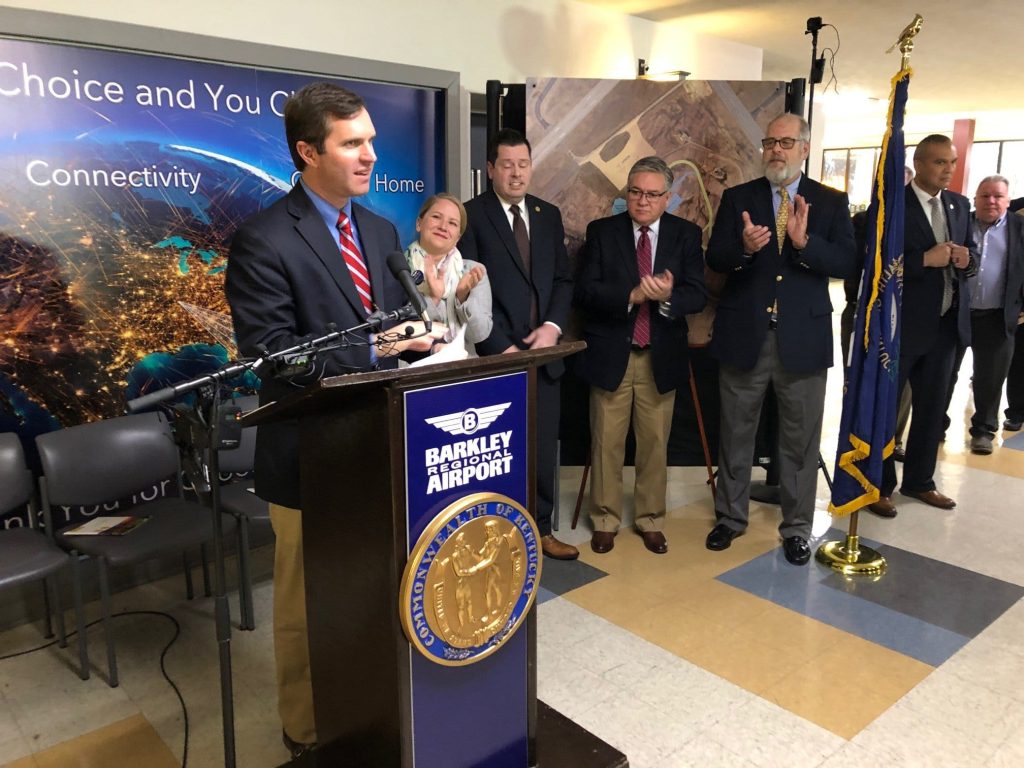 State and local officials, representatives from the business community, Mark and Sue Bryant and several Bryant Law Center employees attended the event.
Bryant Law Center attorney Emily Roark currently serves on the Barkley Regional Airport Board as the secretary and attorney Mark Bryant was also involved in helping with this project!