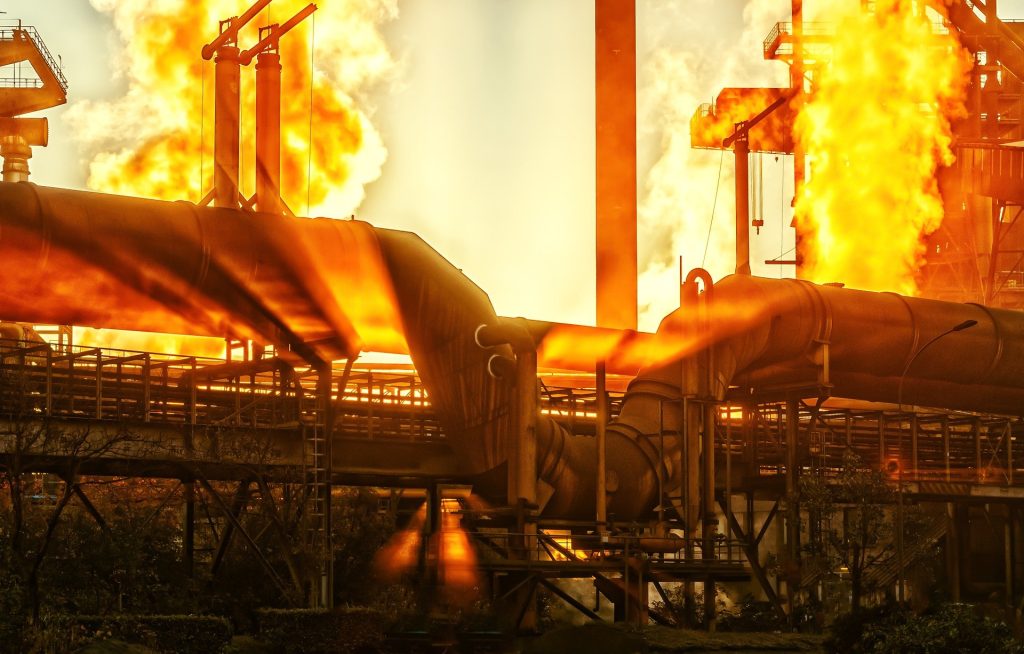 Representing Victims of the TPC Explosion in the Port Neches Area. Know Your Rights.
Were You Affected by the Explosion?
Successfully Represented of Victims of Chemical Explosion & Disaster Cases
A Small Town Law Firm with a Nationwide Reputation for Results.
The the law firms of Bryant Law Center and Fayard and Honeycutt have successfully represented thousands of victims of chemical explosions and train derailments across the south and Midwest.
Accepting Victims of the TPC Group Explosion in Port Neches, TX
We are accepting clients who were victims of the TPC Group explosion in the Port Neches, Texas area. Call us for a free consultation if you or a loved one were affected in the following ways:
Evacuated, or
Had property damage, or
Sought medical treatment
Why Should You Contact an Attorney?
TPC Group evacuees with potential claims should consult an attorney experienced in industrial explosions and disasters before signing any documents or accepting quick settlement offers, cautioned Mark Bryant, CEO of the Bryant Law Center, saying, "It is though our investigations with our experts that we are able to find additional structural or property damage and economic loss that may be missed without our national team's comprehensive examination."     
We Have a Track Record of Experience in Cases Like These
The Bryant Law Center and Fayard and Honeycutt have a lengthy track record of experience and leadership in prosecuting cases of train derailments, industrial  explosions and toxic chemical releases across the nation.
In our representation of chemical and explosion evacuees, we send client teams to the impacted area, we open a local claims office, we document losses, and we hold public informational meetings to keep clients abreast of new developments in our cases.
The Bryant Law Center
We have represented thousands of clients evacuated from derailments and explosions in Mt. Carbon, WV;  Maryville, TN., West Point, KY, Rockford IL,  and Tamaroa, IL.
We are currently seeking a class certification of evacuees from a CSX derailment in Hyndman, Pa.
The Bryant Law Center is currently representing victims of a 2018 towboat explosion with fatalities at the First Marine repair dock in Calvert City, Ky.
Fayard & Honeycutt
Fayard and Honeycutt has represented
10,000 class members against a toxic waste landfill operated by Combustion, Inc., In the Parish of Livingston, La. that settled in excess of $130 million.
The August 2, 1993 explosion and fire at the Exxon Refinery in Baton Rouge, Louisiana.
The August 8, 1994 fire and explosion at the Exxon Chemical plant in Baton Rouge, Louisiana.
Represented thousands of claimants of the tank car explosion at the Gaylord Chemical Plant in Bogalusa, Louisiana and won a partial settlement of $160 million.
The May 27, 2000 derailment and hazardous materials release at Eunice, Louisiana with 3,500 people evacuated and a $65 million settlement.
The May 24, 2000 explosion and release of materials by CF Industries, Inc., and Turner Industries, Inc. in St. James Parish, Louisiana.
The October 12, 2002 Illinois Central Railroad Company derailment that led to a three day evacuation of Amite, La. which released hazardous materials.
Consolidated litigation regarding all aspects of Hurricane Katrina litigation, including the levee breaches, MR GO, and insurance litigation.
Leblanc et al v. Texas Brine Company, LLC, (2012), Civil Action No. 2:12-cv-02059-JCZ-KWR. United States District Court, Eastern District of Louisiana; class action litigation for damages arising from an expanding sinkhole caused by a collapsed underground salt dome in Northern Assumption Parish, Louisiana.  Lead counsel. Settled for $48.1 million.
In re: MDL-2179 Oil Spill by the Oil Rig (Deepwater Horizon), Civil Action No. MC-MDL-2179. United States District Court, Eastern District of Louisiana.  Consolidated litigation regarding the Gulf of Mexico Oil Spill.  Second chair to Plaintiffs' Steering Committee. Member: various PSC committees including Insurance, Government Entities, and Settlement. 
Seal et al v. Williams Entergy Partners, L.P. et al, (2013), Case No. 3:13-cv-00475-SDD-SCR, United States District Court, Middle District of Louisiana; represents numerous claimants in litigation stemming from the explosion of the Williams Olefins Plant facility in Geismar, Louisiana. Member of the Plaintiffs' Steering Committee.
John Vallian, et al, v. Union Pacific Railroad Company, (2013) Civil Action No. 6:13-cv-02435 (LEAD), United States District Court, Western District of Louisiana; Represents plaintiffs in a class action for damages resulting from a train derailment in Lawtell, Louisiana.
Attorneys Experienced in Industrial Explosions & Disasters
Were You Affected by the TPC Explosion?
You Don't Pay Anything Unless We Win
Do not continue to lose sleep agonizing over how you will deal with the financial hardship resulting from the explosion and evacuation. We are a firm with a national reputation for success in these kinds of cases.
Our lawyers are available for a free no-commitment initial consultation to examine the details of your case.
We provide contingency fee representation. This means you pay nothing unless our attorneys obtain compensation for your injuries. Call or fill out our contact form to learn more.
Affected by the Explosion?
Learn About Your Legal Options
Complete the Form Below to Get in Contact with Us