The Bryant Law Center has been included in the U.S. News – Best Lawyers® 2021 "Best Law Firms" list.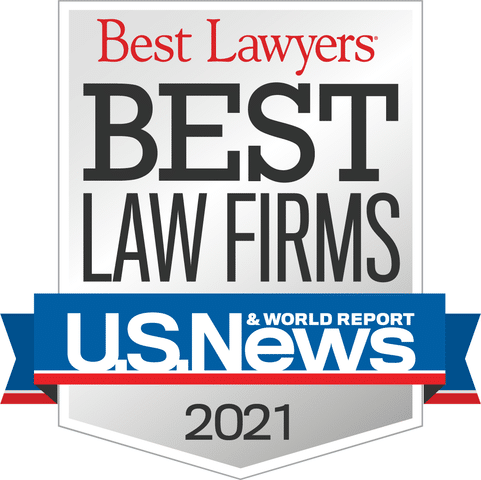 For the fifth consecutive year, The Bryant Law Center has been selected by their peers for inclusion in the US NEWS and WORLD REPORT "Best Law Firms" 2021 list: with a regional practice area of Personal Injury Litigation – Plaintiffs.
"It is an honor to receive this award for five years year and knowing it is client and peer review driven," said firm founder Mark Bryant. "US NEWS and WORLD REPORT BEST LAWYERS recognizes the quality and dedication our lawyers and support staff put into every case. It goes with our slogan of putting clients first."
Firms included in the 2021 "Best Law Firms" list are recognized for professional excellence with consistently impressive ratings from clients and peers. Achieving a tiered ranking signals a unique combination of quality law practice and breadth of legal expertise.
Ranked firms, presented in three tiers, are listed on a national and regional-based scale. Firms that received a tier designation reflect the high level of respect a firm can earn among other leading lawyers and clients in the same communities and practice areas.
The 2021 rankings are based on the highest number of participating firms and client votes received on record. Almost 16,000 lawyers provided more than 1,229,000 law firm assessments, and more than 12,000 clients participated providing 107,000 evaluations.
The Bryant Law Center, with offices in Paducah and Louisville, provides services to clients in the field of personal injury, criminal defense, workers compensation and family law. The firm also has a national practice in mass torts and train derailments.