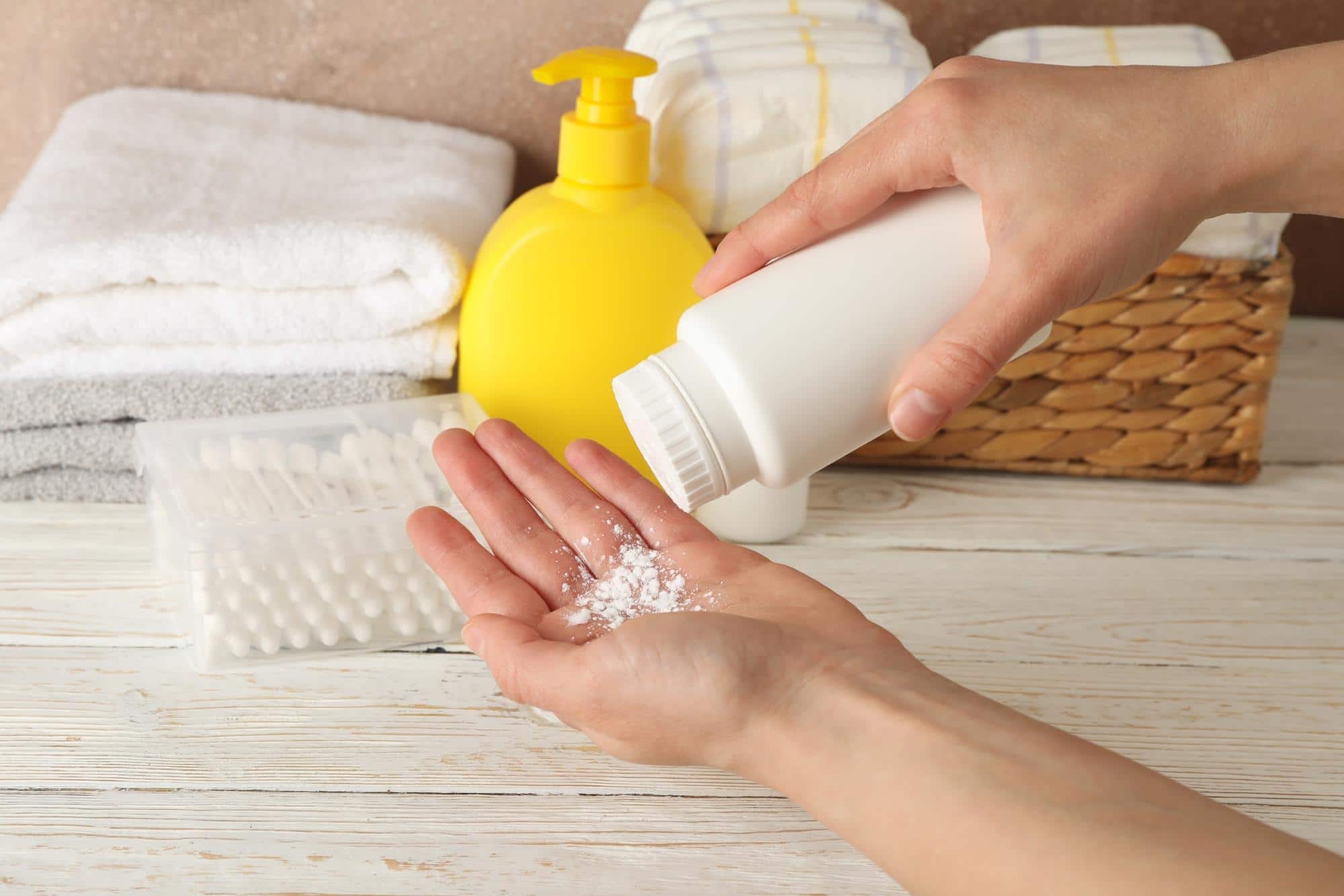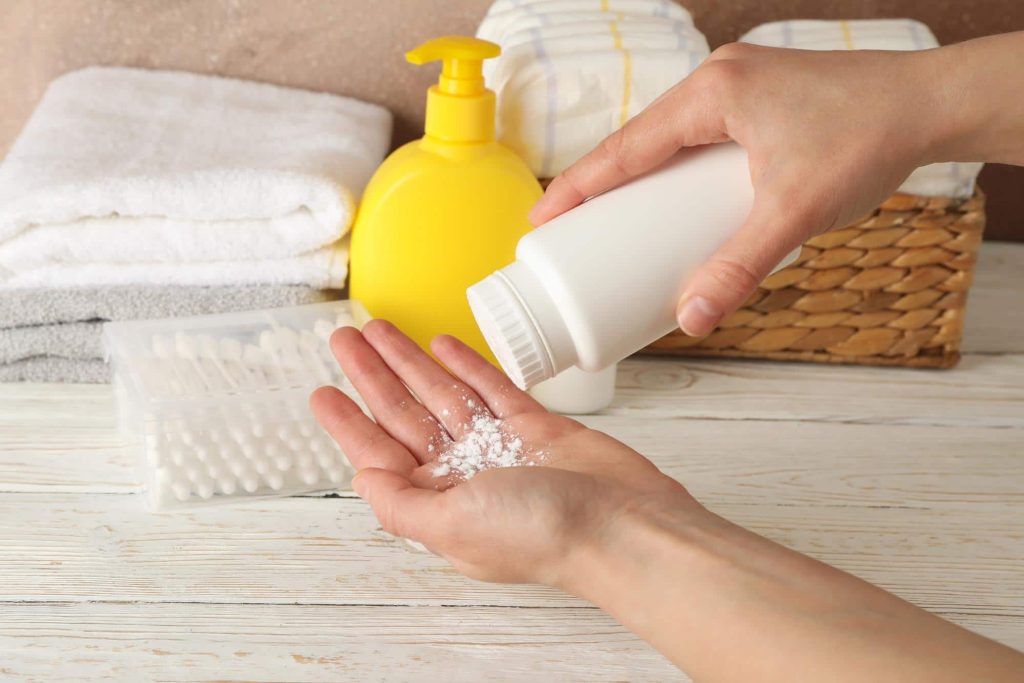 Ovarian cancer continues to show sobering statistics on how prevalent it is in America and its connection to asbestos in talcum powder. According to the American Cancer Society, 21,410 women are diagnosed with ovarian cancer every year. Approximately 13,770 will also die from it this year.
If you are suffering from ovarian cancer, you may already know that talcum powder usage was the cause. You may also have evidence this is exactly what caused your cancer, no doubt leading to frustration about what to do next.
Fortunately, you may be eligible to file a claim for compensatory damages as part of a talcum powder lawsuit.
In this article, we'll show you how to file a lawsuit against the talcum powder company that caused your illness.
Who Is Eligible to File a Lawsuit?
People who have developed ovarian cancer or mesothelioma as a result of cosmetic or commercial talcum powder use may be eligible for a talc powder lawsuit. An attorney will need to demonstrate a connection between cancer and your regular use of talcum powder.
Your eligibility for a lawsuit depends on creating and proving a connection between your ovarian cancer and the talcum powder brand you used. It will also depend on whether your case falls within the statute of limitations.
Keep in mind that people who used baby powder products composed of cornstarch may not be eligible for a talc case as those products are not known to contain talc particles.
Cosmetic and commercial talcum powder shows strong evidence of causing ovarian cancer due to asbestos being a natural ingredient in crushed talc. This is nothing new with evidence showing up as far back as 1976 when The New York Times reported use of the known carcinogen asbestos in ten different commercial powders.
Well-known companies like Johnson & Johnson were at the center of this and even had to pay out a $100 million settlement as a result of their negligence. Eventually, Johnson & Johnson stopped selling talc-based baby powder here in the states and in Canada.
Having asbestos in these products took years to get amended. Yet, it didn't undo the damage to consumers. You might be one of those who had an ovarian cancer diagnosis recently, only to discover it was due to talcum powder use over the years.
When you hire an experienced legal team to help you, they prove you have a direct connection between your cancer and the talcum powder brand you used.
Hiring an experienced attorney also means you have someone to help guide you every step of the way in your case. They will be able to answer questions you may have about the case process and how long it could take to settle or receive a verdict.
Questions a Talcum Powder Attorney Should Be Asking You
When you speak with an attorney who deals in talcum powder cases, they usually ask you key questions to round out the evidence. They need to know more about you so they can properly handle your case and determine your eligibility. These are some of the most common questions they should ask:
How long did you use talcum powder?
Answering this can go a long way in determining whether the powder you used is a direct cause of your cancer. Considering asbestos continued to be used in talcum powder for decades, it's possible your cancer developed as a result of exposure over a couple of decades.
Personal perineal hygiene is perhaps the cause, though it might also be from exposure to using talc on your infant children years ago. Asbestos has long been known for being carcinogenic, so exposure may go back further than you remember.
Answering this question helps an attorney establish a connection between your talc use and your cancer diagnosis. It can also help an attorney determine whether your case falls within the statute of limitations.
Did you use talcum powder for intimate personal hygiene?
Again, usage of talcum powder for feminine hygiene might be the direct reason for your cancer. Women used talcum powder for such daily hygiene going back to the late 19th century. Asbestos in the product possibly affected millions of women for multiple decades, even though those women trusted the product for just as long.
An attorney would ask this question to see if there are connections between your specific use of talc products and an ovarian cancer diagnosis.
When were you diagnosed with cancer?
This is an important question to answer since it helps determine the length and cost of your medical bills. Your treatment for ovarian cancer might go back several years, leading to major financial challenges. Part of this may also mean being unable to work.
Presenting this evidence is crucial in being able to establish if you're eligible for a settlement.
Were you or your family member previously diagnosed with cancer?
A previous diagnosis of cancer also helps in the evidentiary aspects of your case. Other family members, including your children, may have also received a similar cancer diagnosis as a result of talcum powder use.
With baby powder being so prevalent for generations, it's possible you and other family members have cancer due to long-term talc usage.
Have you been diagnosed with any other diseases?
Asbestos in talc is also known for causing mesothelioma, a cancer that affects the lining of the lungs. You need to show proof of any diseases you had in recent years with medical proof.
If you have mesothelioma in addition to ovarian cancer, an attorney could link that directly to the talcum powder brands you blame.
Talc Products Implicated in Ovarian Cancer Lawsuits
Numerous talcum powder companies have already paid a steep price for their negligence. This includes manufacturers of both cosmetic products like baby powder, and industrial products like clay, chalk, paper, crayons, joint compounds, and adhesives, which means you might be eligible to file a lawsuit against numerous companies.
Some products which are already implicated include:
Johnson & Johnson Baby Powder (containing talc)
Shower to Shower
Gold Bond:

No Mess Powder Spray
Body Powder
Extra Strength Body Powder

Cashmere Bouquet
Mennen Shave Talc
Old Spice Talcum
According to Bloomberg Intelligence, settling all the outstanding cases from Johnson & Johnson alone could cost them as much as $10 billion.
Those of you suffering from ovarian cancer or mesothelioma as a result of these products should contact an attorney now to assert your legal rights.
Top Parties and Names of Talc Products Named in the Ovarian Cancer Lawsuits
You should learn more about the products named in the above lawsuits. Learning more about why they were sued can help you gain a better understanding of how widespread the talcum powder issue continues being.
Some companies involved in the lawsuits include:
Johnson & Johnson
Valeant Pharmaceuticals
Gold Bond (owned by Sanofi)
Cashmere Bouquet (owned by Colgate-Palmolive)
Mennen
Old Spice
Johnson & Johnson is still paying out settlements, particularly with their Shower to Shower product. While J&J did win one case, they faced numerous lawsuits from those who used Shower to Shower for years. Many of the lawsuits noted their struggles with ovarian cancer or mesothelioma from product use going back 20 years. Two dozen trials with similar claims took place in 2019 alone.
In more recent years, Shower to Shower was sold to Valeant Pharmaceuticals, and they've faced the same legal challenges.
The same goes with Gold Bond, currently owned by Sanofi. Outside of Sanofi vigorously defending their talcum powder products, other lawsuits led major companies like Chanel, Revlon, and L'Oreal to eliminate talc from their products.
Cashmere Bouquet was another talc product facing lawsuits. Owned by Colgate-Palmolive, the company ended entering into settlements in 2017 to avoid lengthy litigation.
Mennen was also once a respected company, but their shave talcum powder product faced legal challenges for quite a while. In 2020, a California man who suffered from mesothelioma received an $18.7 million settlement from companies like Mennen (and others) for using their talc powder.
Old Spice was much the same, another product men used for shaving going back 90 years. Their Old Spice Dusting Powder used asbestos for years. One case in 2015 involved a man suing Old Spice for his mesothelioma due to his father working at the plant where the product was once produced: Shulton Inc. The lawsuit contended the man was exposed to asbestos as a boy due to his father coming home from work with talc powder on him.
In one of the most publicized cases, Deborah Giannecchini of Modesto, California was awarded $70 million from Johnson & Johnson back in 2016. She was able to prove direct use of J&J's talc product caused her ovarian cancer back in 2012. Her suit was based on the negligent conduct of the company.
Two other lawsuits that same year from two women in St. Louis led to a $127 million verdict against Johnson & Johnson.
The payouts kept on going for J&J a couple of years later when they paid out $2.2 billion to 22 women who had ovarian cancer from asbestos. This punitive damage award ended up being the biggest verdict for such a case. This is just a small sampling of talcum powder verdicts.
In total, Johnson & Johnson has faced 9,000 lawsuits for their alleged negligence, including nearly as many against other talc product companies.
They currently face over 20,000 talcum powder lawsuits in a consolidated MDL in New Jersey. Recent verdicts and settlements by J&J may indicate that a global settlement is possible in cases such as these.
Class Action Lawsuits for Cancer Risks Related to Talcum Powder
Most talcum powder suits have been individual personal injury cases, but some class action suits have also been filed in the past. Some of these class action cases have been dismissed and others have been absorbed into other cases.
Rather than rolling all of the ovarian cancer cases together into a single class action lawsuit, courts have decided to consolidate these cases into what is known as a Multidistrict Litigation.
A multidistrict litigation case is when cases from around the country which share a common factor, in this case ovarian cancer and talc usage, have all of their pretrial hearings and the discovery process managed by one judge in one court.
Cases are handled individually but, because the same judge oversees the pretrial motions and discovery, that judge becomes an expert in the types of cases involved in the MDL. Cases which do not settle or are not dismissed during the MDL phase are sent back to the original court where the case was filed for a trial.
Ovarian Cancer Lawsuits are Currently Taking Place in These Courts
As we said above, many talcum powder lawsuits have been consolidated into Multidistrict Litigation (MDL) cases, meaning the majority of cases are being handled by a single court. Four specific courts are currently handling talcum powder cases. These courts are:
Federal Court, U.S. District of New Jersey
State Court, Atlantic County in New Jersey
State Court, Los Angeles Superior Court in California
State Court, St. Louis Circuit Court in Missouri
At the moment, the U.S. District of New Jersey consolidated 20,000 Johnson & Johnson cases, giving them a backlog of lawsuits into this year. Atlantic County in New Jersey was a different case where Judge Nelson C. Johnson originally denied expert testimony from various women filing claims against J&J. This was later reversed, giving a chance for the women to have their voices heard in New Jersey State Court.
One of the exceptions is Los Angeles Superior Court where a $417 million lawsuit against J&J was thrown out by a judge in 2017.
Most of the lawsuits in Missouri are out-of-state plaintiffs.
You may not live in one of the states where the MDL cases are being heard, but that should not discourage you from seeking legal help if you feel your cancer diagnosis was due to the above talcum powder products. You may still be eligible to file your claim.
Cases which are filed after the MDL has been formed are transferred to the court where the cases are being heard for pretrial motions and discovery. You'll still work with the same attorney every step of the way.
How a Talcum Powder Lawsuit Attorney Can Help You
The expert personal injury attorneys at the Bryant Law Center have decades of experience handling mass tort claims like talcum powder lawsuits.
We can help guide you through the process of these complex lawsuits and help you get the compensation you deserve. Contact us today using the form on this page for a free consultation to learn more about how we can help you.