Criminal Defense Attorneys
Facing a Criminal Defense Charge? We are here to help.
If you or a loved one have been charged with a criminal offense we encourage you to seek legal advice immediately. A criminal conviction can have a detrimental effect on you for the rest of your life. Don't take any chances hire the Bryant Law Center criminal defense team.
Experience Matters
You know hiring the right attorney makes all the difference. Hire the team with years of experience.
Mark was elected Commonwealth's Attorney for Paducah, Kentucky for 17 years. His prosecutorial expertise now provides significant knowledge in criminal defense cases. Mark Bryant and the Bryant Law Center team are experienced, aggressive criminal defense attorneys who have successfully fought criminal charges in courts across our region. They have represented many high-profile cases in West Kentucky, going before the State Supreme Court when necessary.
Our legal team knows how to challenge the prosecution to prove every element of the alleged crime, and they make sure all proper legal and police procedures are followed. Sometimes the legal system makes mistakes and as defense attorneys, we feel it is our job to protect you from those mistakes. It is your future. We work hard to keep the system fair and honest.
"We want clients to know that we are dedicated to your case and will do everything we can morally, ethically and legally do to get you the best result possible." -Mark Bryant
Reasons People Hire the Bryant Law Center For Criminal Defense
We defend every client as if they were a member of our family.
Your initial consultation is FREE. We will discuss your case with you and quickly determine what action should or should not be taken.
We listen carefully to what you have to say. Our goal is to understand your case and your unique situation.
We welcome your questions. You have every right to know your options and be part of the decisions.
We will attempt to have your case dismissed prior to the charges being filed; if your case has already been filed, we will attempt to reduce the charge against you.
We leave no stone unturned. Lawyers who carefully examine all the facts and are well prepared for trial often obtain better results than those who simply "negotiate pleas."
We Handle A Variety of Criminal Cases
We defend people in a wide range of criminal cases, including:
DUIs
Sexual Abuse
Rape
Assault
Murder
Drug Possession and Trafficking
Expungements
Practice Locations
We are licensed to practice Criminal / DUI defense in Paducah, KY and the following counties in Kentucky: McCracken, Livingston, Ballard, Marshall, Calloway, Caldwell and Graves.
Our Featured Criminal Defense Lawyers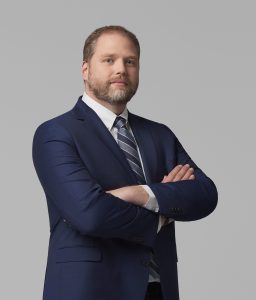 Contact Us
We know this can be a scary time and it is important to have attorneys with years of experience fighting for your rights. If you or a loved one is facing criminal charges contact us today at (270) 550-1230. The initial consultation is FREE.