Paducah Workers' Compensation Lawyers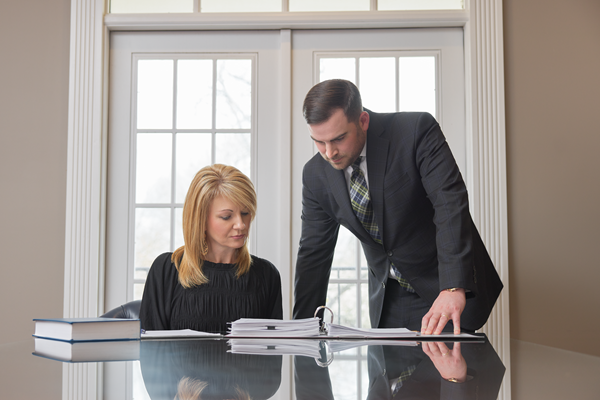 Workplace accidents can result in a long and painful road to recovery. A serious injury can also affect your ability to earn a living now and in the future.
Kentucky workers' compensation is designed to pay medical and income benefits if you suffer a work-related injury that prevents you from doing your job. Unfortunately, workers' compensation doctors may not take your injury as seriously as you do, and your employer may begin to see you as an expense that needs to be controlled.
It sometimes takes an attorney's help to make a claim and get the medical and other benefits you need. From our office in Paducah, KY, we handle worker's compensation and personal injury cases throughout Kentucky.
Get Personalized Assistance with our Office of Experienced Attorneys
An experienced and professional workers compensation lawyer at the Bryant Law Center understands Kentucky workers' compensation laws. We are standing by to help you obtain the benefits you need and deserve for your injuries.
Worker's comp benefits provide a wide range of assistance to injured workers. Benefits include:
Coverage for medical bills until you recover
Weekly disability payments to replace up to two-thirds of lost wages
Partial disability benefits if you can only work part time.
Retraining or job placement programs if you are unable to return to your old job
Lump-sum payment for partial or total social security and disability
Was your work injuries case caused by a third party? Workers' compensation benefits for work-related injuries regardless of who was at fault. In exchange for providing workers' compensation, employers are generally protected from being sued for workplace accidents. However, if a third party (someone other than you or the company you work for) was responsible for your injury, you may have the right to sue the third party.
Contact Our Committed Team of Workers Compensation Lawyers in Paducah Today
Bryant Law Center is a firm staffed by attorneys that care about you and your claim. Our team of compensation lawyers will fight for your right to receive a proper settlement due to your injuries. Act today and receive more information about your rights following a workplace injury, call us at (270) 442-1422 or fill out a contact form online to schedule an appointment with a comp attorney so we can get your case filed. Our firm offers free consultation services as well as a contingency fee-based representation, which means you pay nothing unless a lawyer secures monetary benefits for you.