Kentucky Wrongful Death Attorneys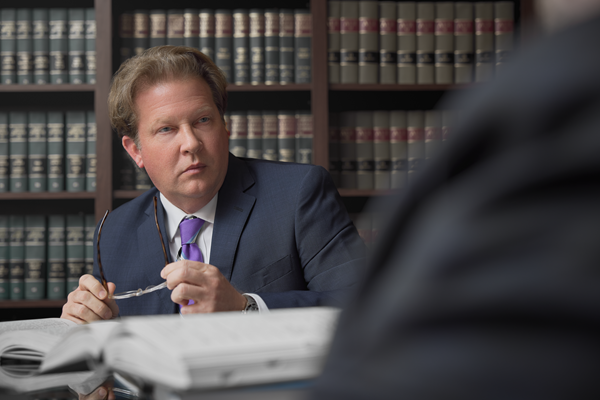 Losing a spouse, child, or other family member is always devastating. It's even more so when it was a preventable loss caused by someone else's recklessness or negligence. If you feel someone else's carelessness caused your loved one's death, the wrongful death attorneys at the Bryant Law Center can help you determine whether you have a right to compensation for your loss.
While we know that nothing can replace the person you lost, we also know that you and your family may deserve compensation for your financial and emotional trauma.   And for many families, it's the practical concern of meeting the monthly bills without a loved one's support.
Kentucky law lets you file a wrongful death lawsuit if another person's negligence, recklessness, or intentional actions resulted in the injury or death of your loved one. We have decades of experience helping people in Kentucky recover fair compensation for wrongful deaths at the Bryant Law Center.
Our wrongful death attorneys can handle lawsuits against other drivers, businesses, doctors, hospitals, nursing homes, or anyone at fault for your family member's death. If you feel unsure about your next steps for taking legal action, our Kentucky wrongful death attorneys can help. Call today for a no-obligation free consultation.
Why Choose Us
The Kentucky wrongful death lawyers at Bryant Law Center, P.S.C. have decades of combined experience representing the interests of persons who have lost a loved one to a tragic accident. If we take your case following your risk-free, cost-free consultation, we will handle it for you every step of the way and recover the best possible compensation.
What is Wrongful Death
"Wrongful death" is a legal term that refers to the death of one person caused by another person's negligent, reckless, or intentional actions. These lawsuits can arise from fatal injuries in several situations, including death from:
Car, truck, and motorcycle accidents, including being killed by a drunk driver or someone under the influence of drugs
Workplace or construction accidents
Pedestrian and bicycling accidents
Nursing home abuse and neglect
Defective or dangerous product
Physical assault
Medical malpractice
These are just some of the more common causes of wrongful death.
Kentucky law allows the personal representative of anyone killed by a negligent or wrongful action to seek damages from the at-fault party. The personal representative is typically a spouse or other close relative of the victim.
A wrongful death lawsuit is a personal injury lawsuit filed by family members who suffered damages due to their loved one's death.
Causes of Wrongful Death in Kentucky
Common causes of wrongful death in Kentucky include:
Car accidents
Motorcycle accidents
Bike accidents
Pedestrian accidents
Workplace accidents
Slip-and-falls and other premises-based injuries
Medical malpractice
Kentucky's Wrongful Death Law
Kentucky Law 411.130 protects the right of individuals and families who have lost loved ones due to another's negligence to file a wrongful death lawsuit. The surviving family members of the person lost in the accident can file the wrongful death suit.
The Process of Filing a Wrongful Death Lawsuit in Kentucky
If you believe that another person's negligence caused the death of a family member, you should consult with our wrongful death lawyers for legal advice. When working with a client who has lost someone close to them, we first evaluate their claim.
For your claim to be successful, we have to prove:
That the death was caused by negligence, recklessness, or an intentional action
That the person responsible breached their duty of care
That you suffered losses as a result of your family member's death.
For example, if a doctor misdiagnoses a patient and that misdiagnosis leads to the patient's death, the deceased's family may have grounds for a lawsuit.
Our wrongful death lawyers will investigate your case to identify all responsible parties, prove that they owed the deceased a duty, and establish the responsible party's negligence.
Our attorneys will then use your claim to negotiate with the responsible party and their insurance company to get you the compensation you deserve. If the other party refuses to negotiate in good faith or offer a fair settlement, our wrongful death lawyers will prepare to file a lawsuit to take your case to court.
Once the case has been settled through negotiations or a court has delivered a verdict, you will be able to receive compensation for your losses.
Recoverable Loss and Damages in a Wrongful Death Lawsuit
When you have lost a loved one to a tragic accident, while no amount of damages can make up for their loss, there are damages available to provide some form of compensation. The types of damages that are recoverable in wrongful death lawsuits generally include the lost financial contribution of your loved one to your household, funeral expenses, as well as damages to cover the loss of their emotional contribution to your household. In some situations, damages for pain and suffering are also available, depending upon the circumstances of the accident and how the law and case precedent applies to them.
The courts recognize that the loss of a breadwinning member of a household can be financially ruinous to a family. When the loss was caused by an accident, the party that was liable for the accident will be responsible for covering the associated damages.
Wrongful death lawsuits may offer the victim's family members compensation for the following types of damages:
Medical expenses incurred before the person's death
The victim's conscious pain and suffering if they lived for some time after an injury before dying.
Funeral and burial expenses
Loss of consortium
Lost wages, including what they would have earned over their lifetime if they had not been killed in a fatal accident.
Loss of benefits, including medical benefits and pensions
Survivors' pain, suffering, and mental anguish
Punitive damages may also apply depending on the nature of the case. A court may order punitive damages to be awarded in cases where the defendant's actions were deemed intentional or grossly negligent.
Wrongful death cases are most often resolved through settlements. This is because most insurance companies do not want the risks or the costs of taking a case to trial. However, if your case does go to trial, you can rest assured that the nationally recognized trial lawyers at the Bryant Law Center P.S.C. are ready to fight for justice for you all the way to the verdict.
Contact the Bryant Law Center for Legal Help
When a tragedy strikes, it is essential to find out how you can safeguard your future. The wrongful death attorneys at Bryant Law Center P.S.C. have decades of experience helping people in Kentucky recover compensation after the wrongful death of a loved one.
Contact us today for a no-obligation free consultation with one of our wrongful death attorneys and learn more about how we can help you with your claim.
We handle these cases on a contingency fee basis at the Bryant Law Center P.S.C. This allows families to receive experienced legal representation without coming up with money out of pocket to hire us. We only receive a fee when we win compensation for you through a settlement or a jury verdict.
For a cost-free, risk-free assessment on your wrongful death claim, schedule a consultation or call (270) 550-1230 to speak with an experienced Kentucky wrongful death attorney from Bryant Law Center P.S.C about options on your claim.