Get the Facts: Zantac Lawsuits and Settlement Updates
Zantac (ranitidine) was a heartburn treatment used by millions of Americans. On April 1, 2020, the Food and Drug Administration told companies to stop selling Zantac. They further urged consumers to throw away any form of heartburn medicine that might be sitting in household medicine cabinets.
What is Zantac?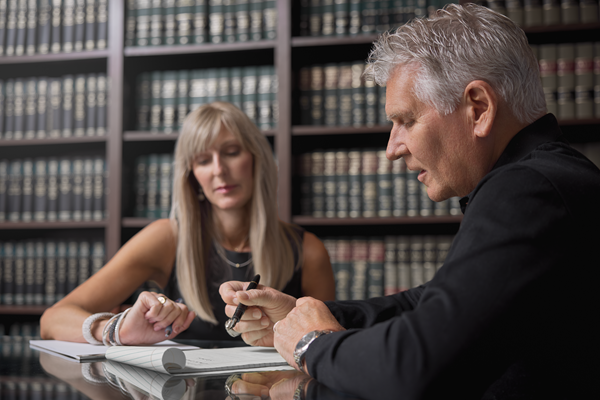 Zantac was a popular antacid drug since the 1980's. Ranitidine hydrochloride, better known under the commercial name Zantac, was an antacid medication available as an over-the-counter drug and by prescription from a physician. Millions of people used the drug to treat acid reflux, heartburn, Barrett's esophagus, gastric and duodenal ulcers, gastroesophageal reflux disease (or GERD), and other gastrointestinal issues.
It belongs to the class of drugs known as H2 (or histamine02) blockers. OTC ranitidine was commonly used to relieve and prevent heartburn. Prescription strengths were also used to treat and prevent more severe ulcers in the stomach and intestines.
Based upon the FDA's ongoing investigation, levels of a carcinogen called nitrosamine (N-nitrosodimethylamine or NDMA)  in the heartburn medication increase over time and posed a risk of cancer when stored at higher than room temperatures.
Testing and Research
Testing by the U.S. Food and Drug Administration (FDA) showed that Zantac, the household heartburn medication, contained a cancer-causing chemical NDMA. It was found in both the drug and generic versions at excessively more significant amounts than the daily intake limit when tested under the FDA recommended protocols.
Testing and research from public and private groups found that NDMA resulted from the "inherent instability" of the ranitidine molecule. All manufacturers, brand or generic, and lots of ranitidine-containing medications were affected and could generate very high levels of NDMA in the human body.
Associated Cancer Risks of Zantac Usage
Cancer risks associated with brand-name Zantac and generic ranitidine include:
Bladder
Liver
Pancreatic
Stomach/Gastric
Esophageal
Products That Contained Ranitidine
Although the drug is best known as Zantac, several variations and generic versions have been on the market. All of the following products contained the active ingredient ranitidine:
Acid Control (ranitidine)
Acid Reducer (ranitidine)
Heartburn Relief (ranitidine)
Wal-Zan 150
Wal-Zan 75
Zantac 150 Maximum Strength
Zantac 150 Maximum Strength Cool Mint
Zantac 150 Tablets
Zantac 75 Tablets
Has There Been a Zantac Settlement?
There have been no Zantac settlements or jury verdicts yet. Typically, bellwether trials help plaintiffs and defendants understand how much a case may be worth. The first bellwether trial is scheduled for October 2022.
GlaxoSmithKline, Boehringer Ingelheim, Pfizer, Sanofi, and various other manufacturers, distributors, and retailers involved in selling brand name Zantac or generic ranitidine pills now face lawsuits by consumers who allege Zantac caused cancer as NDMA moved through the body, following years of exposure.
Status of Zantac Lawsuits
Victims want to know when the Zantac suits will settle. Litigation involves class action lawsuits and a mass tort or MDL (multi-district litigation).
The class-action suit against Zantac manufacturers in California is the first to schedule a trial date officially. Superior Court of Alameda Judge Evelio Grillo has set the start date for California Ranitidine Product Cases JCCP 5150 for October 10, 2022.
The first trial before Judge Grillo is the first in a series of bellwether tests, beginning with a case the plaintiffs selected. Next up will be the chosen defendants case scheduled to begin February 6, 2023. The following two are scheduled for May 1, 2023 (plaintiff selected) and August 7, 2023 (defendant selected).
Additionally, in October 2021, efforts to stop the Multidistrict Litigation (MDL) before the court in West Palm Beach, Florida, were rejected. U.S. District Judge Robin Rosenberg ruled that cases can proceed. More than 800 cases are pending before Judge Rosenberg.
While the California trial is the first to be scheduled, trials in the MDL in Florida, and an array of other cases in states such as Illinois, Minnesota, New Jersey, New York, Oregon, Pennsylvania, Tennessee, Texas and Washington could be scheduled to begin before the trial in Alameda.
Do You Qualify for A Zantac Lawsuit?
Our law firm is accepting new personal injury and wrongful death claims against the maker of Zantac for anyone who meets the following basic criteria:
You took Zantac (or another ranitidine product) daily or regularly for at least 6 months.
After taking Zantac you were diagnosed with any of the following cancers:

Bladder
Liver
Pancreatic
Stomach/Gastric
Esophageal
Some Zantac claims may be time-limited, so an expedited consultation enables us to start examing your potential claim immediately.
Bryant Law Center Attorney Appointed to Leadership Role in Litigation
Emily Roark has been appointed to the Plaintiffs Executive Committee (PEC) in the Multi-District Litigation case:  RANITIDINE PRODUCT CASES, JCCP No 515. This case allows plaintiffs alleging the heartburn medication caused certain types of cancers can file their Zantac lawsuit claims in California state court as part of a newly established Judicial Council Coordinated Proceedings (JCCP).
This will be one of the most significant state court proceedings in the country involving ranitidine
Currently, the Plaintiff's Executive Committee (PEC) will work closely with the Plaintiff's Liaison Counsel regarding the management of the litigation and part of an effort to remand thousands of California Zantac cases back to California from the significant federal MDL in Florida.
A graduate of the University Colleg of Law, Roark heads up the mass tort and class action practices at the Bryant Law Center.
Free Case Evaluation
There is no cost for a Zantac case evaluation at The Bryant Law Center.  To schedule an appointment, contact The Bryant Law Center at 270-908-0995
The Bryant Law Center has been representing consumers against harmful pharmaceuticals and drug company mistakes since 1990. We have also represented medical consumers and patients  injured by defective medical devices and products including hip replacements, pelvic mesh and several defective drugs and and injuries caused by consumer products. We will regularly update clients on the status of their cases.