Hopkinsville Personal Injury Attorney
If you or a loved one has been injured in an accident in Hopkinsville, Kentucky, help is available at Bryant Law Center P.S.C. We are a team of experienced, resourceful and highly successful personal injury attorneys who treat our clients like family. Our lawyers understand what you're going through and that you most likely have questions about your legal rights and future. We can answer them and give you advice for moving forward during a free case consultation. We are your local injury law firm. Call (270) 550-1230 today.
The Importance of Hiring a Hopkinsville Personal Injury Lawyer
If you're wondering whether you need to hire a personal injury lawyer after an accident, consider the ways in which an attorney can benefit you. You and your family won't have to worry about the legal process or making critical errors in your attempt to recover financial compensation with a lawyer by your side. You will also be protected from tactics that an insurance company might use to take advantage of you and convince you to settle for less than you deserve.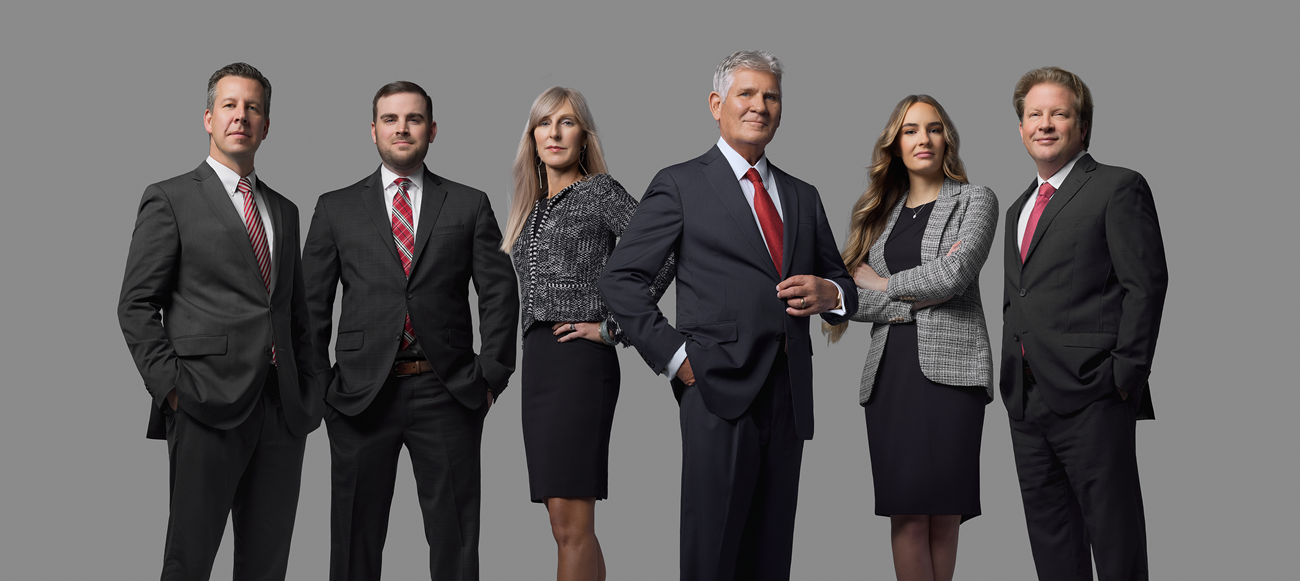 An attorney can provide a comprehensive investigation of your Hopkinsville accident, collect evidence, interview eyewitnesses, hire expert witnesses, work with other lawyers and take many other steps to build a compelling personal injury case on your behalf. You don't have to shoulder the burden of the legal process by yourself – hire an attorney to achieve the best resolution possible without taking on the stress of a lawsuit.
Why Choose Bryant Law P.S.C?
Our Kentucky personal injury attorneys always put the client first. We are passionate about advocating for accident victims and helping them recover in every way possible.
Our law firm has a long history of achieving outstanding case results. We have recovered more than $100 million in verdicts & settlements and achieved multiple record-setting verdicts.
We have vast trial experience and can fight for maximum compensation in and out of the courtroom. We are knowledgeable about judges, state and federal laws, practices, and standards.
We operate on a contingency fee basis for all personal injury cases in Kentucky. This means that you won't pay your lawyer out of pocket in attorney's fees, win or lose.
Compensation Awarded in a Hopkinsville Personal Injury Case
We know that personal injury lawsuits are not only about the money. They give injured accident victims a voice and a platform to demand justice and hold wrongdoers accountable for their actions. The results that you achieve with a personal injury claim in Kentucky can give you the closure that you need to move forward with greater peace of mind after a traumatic accident. That being said, we also recognize how important financial compensation can be in the face of the many expenses connected to an accident. A successful personal injury case could pay for the following losses, and more:
Past and future necessary medical care
Required medications and medical devices
Losses of income and future capacity to earn
Property damage repairs or replacement
Physical pain and suffering
Emotional and psychological distress
Permanent scarring, disfigurement or disability
Diminished quality or enjoyment of life
Loss of consortium
Wrongful death damages
Punitive damages (to punish the defendant)
It is important to discuss the value of your case with a personal injury lawyer in Hopkinsville before you accept a settlement from an insurance company. Unfortunately, insurance companies commonly undervalue claims and offer lower verdicts & settlements than claimants deserve. This is because they are for-profit organizations. An attorney can give you an accurate evaluation of your case and help you demand maximum compensation, even if this means going up against an insurance carrier at trial.
Do I Have a Personal Injury Case?
Determining whether you have grounds to file a personal injury case in Kentucky requires understanding what you need to prove for a successful lawsuit. Not all accidents and injuries in Hopkinsville give victims the right to file a personal injury case. Someone else must be at fault for causing your accident or injury, such as through a wanton disregard for the safety of others or carelessness.
Most personal injury cases rely on the legal doctrine of negligence. Negligence means that someone failed to use proper care, resulting in injury or harm to others. Under Kentucky personal injury law, you or your lawyer must provide evidence of four elements to successfully prove negligence. You can remember them as "The Four Ds:"
Duty of care
Dereliction of duty
Direct cause
Damages
A duty of care is a responsibility to behave in a reasonable manner. An example is a driver's duty of care not to cause a car accident in Hopkinsville. Dereliction of the duty of care means a departure from the accepted standards; something that a reasonable and prudent person would not do. Direct cause means the defendant's breach of the duty of care caused the injuries in question. Damages refer to the compensable losses suffered by the plaintiff. An attorney can help you collect evidence of these four elements for your personal injury case in Hopkinsville.
Types of Injury Cases We Handle
For more than 20 years, our dedicated legal team has represented Kentuckians in a range of personal injury cases. We can help if you've been injured in a:
Tractor or equipment overturn accident
Workplace accident
Product liability incident
If you believe you have been unjustly injured in an accident that should have been prevented, we can help you fight back against the at-fault party.
Contact a Hopkinsville Personal Injury Lawyer Today
After a tragic accident, the attorneys at Bryant Law Center P.S.C. can help you move forward and rebuild. Over the years, we have helped thousands of clients get the case outcomes that they need to take back their lives. We are passionate and precise in our pursuit of justice. Our law firm has dedicated teams of attorneys and case managerss ready to work to achieve the results that you need.
Start your case by requesting a free consultation at one of our local law offices. We can also meet where it is most convenient for you, such as your home or hospital. Call (270) 550-1230 today or send us a message online and we'll get back to you as soon as possible. Get your questions answered.