Paducah Car Accident Lawyer
If you've been in a car accident in Kentucky, you'll face an uphill climb when dealing with the insurance company of the other driver. Most insurance companies are concerned only with their bottom lines. 
They may do almost anything to avoid paying you fair and reasonable compensation for the injuries you have suffered in your accident. Having an experienced Paducah car accident lawyer to fight for you can change everything.
Car Accident Resources:
Decades of Experience Representing People Injured in Car Accidents
At Bryant Law Center P.S.C.,our attorneys possess decades of experience looking out for the best interests of accident victims. We offer a free, no-obligation initial consultation to explain your rights and answer your questions. If you retain our firm to handle your bodily injury claim, we will help you with vehicle damage claim at no cost.
You are much more than an accident statistic to a car accident lawyer at our law firm. Our attorneys will fight for the best possible outcome of your case.
Holding Negligent Drivers Accountable For Damages From Your Car Crash in Paducah
Automobile accidents occur for a variety of reasons. Some of the most common factors that contribute to serious injuries in accidents a Paducah car accident lawyer may handle include:
An auto accident caused from operating a vehicle after drinking alcohol
An auto accident caused from driving while using a cellphone
An auto accident caused from failing to obey posted speed limits or other traffic signs
An auto accident caused by driving aggressively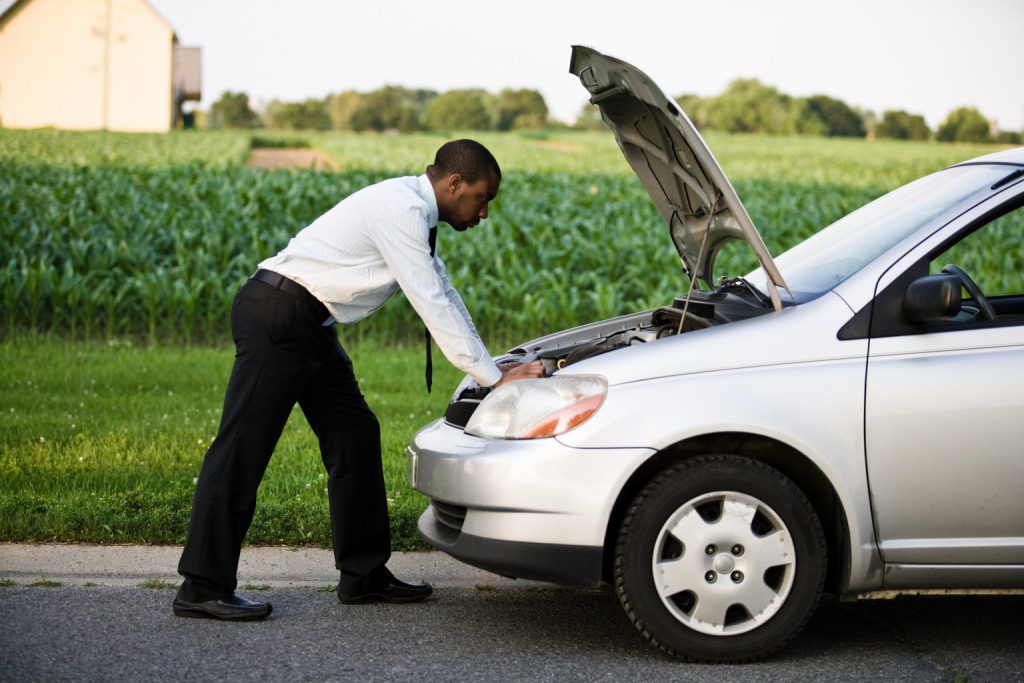 Talk To An Experienced Paducah Car Accident Attorney Today
The sooner you contact the car accident attorneys at our firm, the sooner we can go to work building a strong case of negligence against the other driver. 
A lawyer will also protect you against actions the insurance company might take to minimize the value of your claim. You should not sign any release forms or make a recorded statement without first discussing your case with a lawyer.
From our office in Paducah, our lawyers handle accident cases throughout Kentucky and southern Illinois. 
To schedule a free initial consultation and case evaluation with experienced car accident attorneys, call or fill out a contact form online. When you hire us you pay nothing unless we secure compensation for your injuries.
Need Help with Motor Vehicle Accident Injuries?
This is a great place to find the right car vehicle accident attorneys to represent you if you've been injured in a car accident, motorcycle accident, or if you've been injured in an accident involving a motor vehicle.
Get answers to your questions and find out your options with one of the car accident lawyers from Paducah listed on this page.
Find an Experienced Accident Attorney in Paducah, Kentucky
Being involved in a car accident in Kentucky is a stressful time.
If you have been injured in a car accident or if you have been involved in a wreck with a negligent driver, the first thing you need to do after seeking medical attention is to consider hiring a car accident attorney who will fight for your personal injury claim.
The insurance companies have massive resources and legal teams. You will need a personal injury lawyer capable of taking them on and fighting for you.
How to Choose to Best Lawyer Near You
Track Record – You'll want to find a car accident lawyer that has a successful record representing people just like you. One who has experience navigating the complex legal system surrounding car accidents and other personal injury claims.
Cost – All of the injury lawyers on this page will take and you won't have to pay a thing unless they win. You won't have to deal with hourly rates or expensive upfront fees with these attorneys unless you get compensation for damages. 
Location – You probably searched for car accident lawyer near me, right or something similar? That's because location matters. Hiring a local Paducah lawyer makes it convenient to meet with and keep updated on the progress of your case.
Questions to Ask a Car Accident Lawyer
You likely have a ton of questions. Be sure to ask the right questions from your attorney. 
These include things like:
How long do I have to hire a lawyer after I've been in a car accident?
How much total compensation can I expect from a settlement?
How long do car accident lawsuits take?
How much do you charge if you win my case?
What if my car accident was a minor one? What should I do?
How many car accidents have you handled and won?
Do we have to go to court to win? How often do you settle cases out of court?
What's the process look like?
What Damages Can I Recover after a Car Accident? 
After a preventable car accident caused by another party's negligence, injury victims may have the right to pursue "damages." Damages are a form of monetary compensation for the physical, financial, or emotional losses you have endured as a result of the crash. The common types of damages available include:
Medical Expenses
Money to cover your current and anticipated future medical treatment related to your accident injuries not covered by your personal injury protection" (PIP) benefits. That includes emergency care, hospitalizations, surgeries, prescriptions, rehabilitation, costs of living with a disability, such as in-home care, etc.
Loss of Income
The injuries suffered in a car accident may force you to take time off work and/or significantly impact your ability to work in the future. In these cases, you can pursue compensation for your lost income and diminished earning capacity that PIP doesn't cover. 
Property Damage
Compensation for the repair or replacement of your vehicle if it was damaged and/or any personal items (e.g., cell phone, clothing, purse, car seat, etc.). Kentucky's no-fault insurance does not apply to property damage. Therefore, the at-fault party is responsible for this loss, no matter what. 
Pain & Suffering
Pain and suffering damages can be recovered for undue physical pain or emotional distress (e.g., depression, anxiety, insomnia, etc.)
Loss of Consortium
A victim's spouse can recover this type of compensation if a serious car accident leaves a victim unable to maintain a relationship, either physically and emotionally, or both. 
Punitive Damages
Depending on the defendant's (at-fault party's) degree of negligence, the court may also award punitive damages as punishment. 
Since Kentucky is a choice no-fault state, if you opted out of the no-fault insurance system, you have the right to sue an at-fault driver, no matter the circumstances. Otherwise, the accident must have resulted in one of the following:
At least $1,000 in medical bills;
A permanent disfigurement;
Fracture of a weight-bearing bone; 
Compound, compressed, or displaced fracture of any bone; 
Any permanent injury;
Any permanent loss of body function.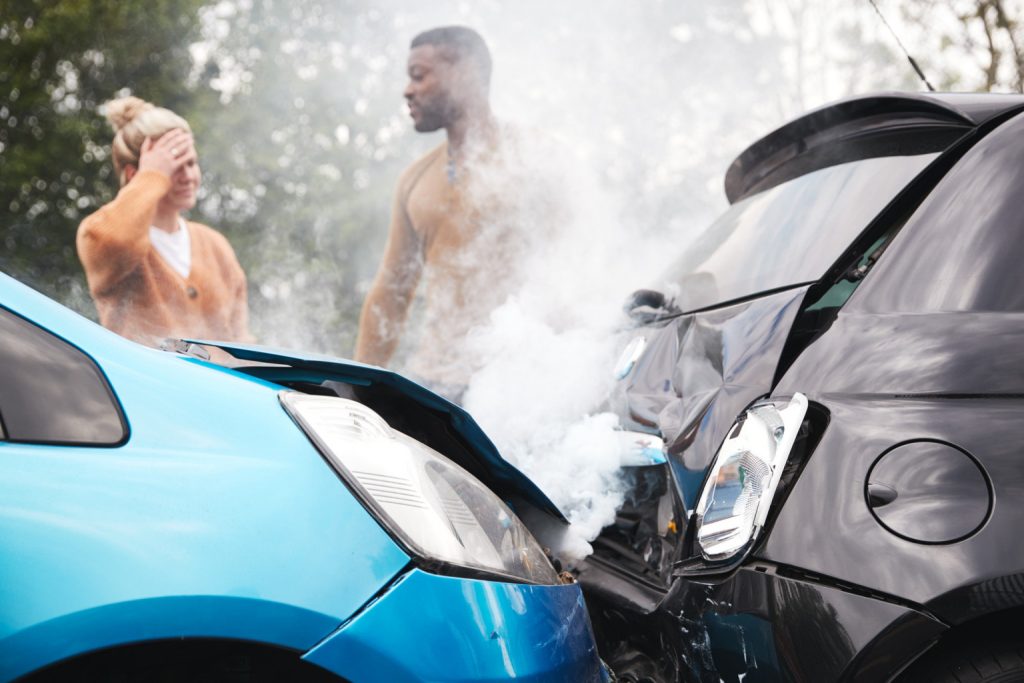 How Much is My Car Accident Claim Worth?
Unfortunately, there is no way to determine your exact claim's worth since each case is unique. However, an attorney can give you an accurate estimate of its value after considering the following factors:
The severity of your injuries.
The expected length of recovery.
Whether you suffered permanent impairments, will need ongoing medical care, adaptive equipment, etc. 
The impact of your pain and suffering on all aspects of your life. 
How much income you have lost from being unable to work.
How much money you are expected to lose in the future due to your injury.
Strength of evidence against the at-fault party.
Any aggravating factors. (e.g., at-fault party was intoxicated)
The at-fault party's policy limits. 
The at-fault party's policy limits can be a surprising factor. If your losses exceed their policy's maximum limits, the insurance company does not have to pay the difference. 
How Long Do I Have to File a Lawsuit after a Car Accident in Paducah?
Kentucky limits the time you have to pursue a car accident lawsuit to two years under a law known as the statute of limitations. In these cases, the time begins on the date of the collision. This law helps ensure that evidence remains available and the legal process moves forward. However, if you are filing a claim against a city, county, or state government agency, you must notify the agency of your claim within 60 days of your accident. There are limited exceptions to these laws that can extend or delay the deadline, but once it has passed, you will not be able to recover compensation. 
Free Consultation with a Paducah Car Accident Attorney
If you've been hurt in a car accident, contact the Bryant Law Center right away for help. You may be able to recover compensation for your medical bills, missed work time, and more. Contact us today using the form on this page or our contact page to schedule a free consultation and learn more about how an attorney can help you.
You can also call our office at (270) 908-0995.