Murray Wrongful Death Lawyer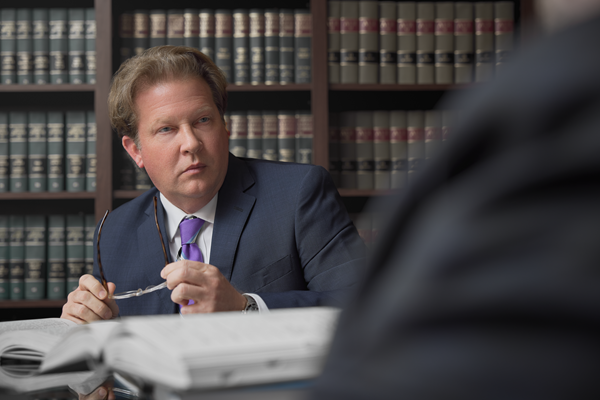 The death of a spouse or family member can be devastating. When the loss is not due to natural causes, such as when someone dies due to another person's negligence, it can be even more difficult to cope with. The murkiness of what happened and who is responsible for the loss may make it even harder to get through each day.
Kentucky law lets you file a wrongful death lawsuit if another person's negligence, recklessness, or intentional actions resulted in the injury or death of your loved one. At Bryant Law Center P.S.C., our attorneys can handle wrongful death lawsuits against doctors, hospitals, nursing homes, or anyone else who is at fault for your family member's death.
We have decades of experience helping people in western Kentucky recover fair compensation in wrongful death lawsuits. We also work with medical professionals to ensure that they follow the latest safety guidelines after a patient has died due to their negligence so this doesn't happen again.
If you are feeling unsure about your next steps for taking legal action, our Murray wrongful death attorneys can help. Contact us today.
What is Wrongful Death
"Wrongful death" is a legal term that refers to the death of one person caused by the negligent, reckless, or intentional actions of another person. Some examples include when a patient dies due to medical malpractice or when someone is struck by a drunk driver.
A wrongful death lawsuit is a type of personal injury lawsuit filed by family members who suffered damages as a result of their loved one's death.
The Process of Filing a Wrongful Death Lawsuit in Murray
When working with a client who has lost someone close to them, the first thing we do is evaluate their claim.
For your claim to be successful, we have to prove:
That the death was caused by negligence, recklessness, or an intentional action
That the person responsible breached their duty of care
That you suffered losses as a result of your family member's death.
For example, if a doctor misdiagnoses a patient and that misdiagnosis leads to the patient's death, the deceased's family may have grounds for a lawsuit.
Our attorneys will investigate your case to determine all of the responsible parties, prove that they owed the deceased a duty, and establish the responsible party's negligence. Your lawyer will then determine the extent of your losses so that they can calculate a fair settlement amount for you.
Your attorney will then use your claim to negotiate with the responsible party or their representatives to get you the compensation that you deserve. If the other party refuses to negotiate in good faith or offer a fair settlement, your attorney will prepare to take your case to court by filing a lawsuit.
Once the case has been settled through negotiations or a court has delivered a verdict, you will be able to receive compensation for your losses.
Losses and Damages in a Wrongful Death Lawsuit
Wrongful death lawsuits may offer the victim's family members compensation for the following types of damages:
Medical expenses
Funeral expenses
Burial expenses
Conscious pain and suffering of the victim
Loss of consortium
Lost wages
Loss of earning potential
Punitive damages may also apply depending on the nature of the case. A court may order punitive damages to be awarded in cases where the defendant's actions were deemed intentional or grossly negligent.
Common Causes of Wrongful Death
Wrongful death cases can be based on many different circumstances, such as:
Motor vehicle accidents (cars, trucks, motorcycles, etc.)
Premises liability (fatal slip and fall)
Medical malpractice
Defective products
Accidents while at work
Nursing home abuse/negligence
These are just some of the more common causes of wrongful death. If you believe that the death of a family member was caused by another person's negligence, you should consult with a wrongful death lawyer for legal advice on your claim.
Contact a Lawyer at Bryant Law Center P.S.C.
When a tragedy strikes, it is essential to find out how you can safeguard your future. The attorneys at Bryant Law Center P.S.C. have decades of experience helping people in Murray and western Kentucky recover compensation after the wrongful death of a family member.
Contact us today for a free consultation with one of our wrongful death attorneys and to learn more about how we can help you with your claim.