Talk to one of our attorneys and get your questions answered. Just schedule a free consultation.
Paducah Personal Injury Lawyers
We're a Local Kentucky Firm with a Nationwide Reputation for Results.
Bryant Law Center Ranked by U.S. News – Best Lawyers® 2020 "Best Law Firms" for Personal Injury Litigation – Plaintiffs Metro Tier 2
Recognized by the by the American Academy of Attorneys for membership in the $100 Million Club. Less than 1% of all attorneys will be nominated to be a member of this organization.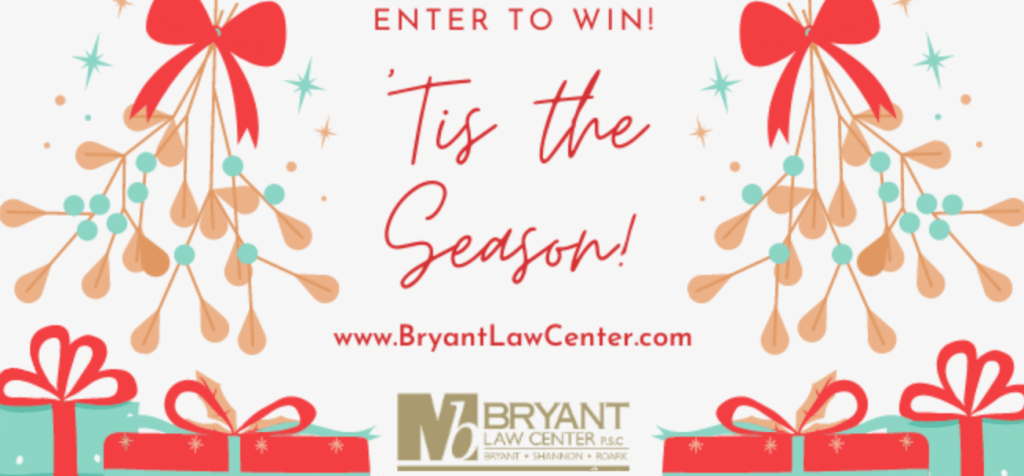 Enter to Win a Christmas Gift Card From Your Friends at
Bryant Law Center
Our Law Firm Practice Areas
After a serious injury, you probably have many questions associated with your accident. We can help.
Defective Products and Drugs
We represent clients nationwide who have been injured by defective products, defective medical devices and defective drugs.
Motor Vehicle & Car Accidents
We help the victims of careless drivers obtain the compensation they deserve for medical expenses, lost wages, pain and suffering, and other losses.
Social Security Disability
If you are unable to work due to a disability, we can help you navigate the process of obtaining benefits from Social Security.
We understand the devastating emotional impact of a wrongful death. With us on your side, your family can focus on healing while we fight for the compensation that you deserve.
Law firms across the country call on The Bryant Law Center for our experience in handling major train derailment cases.
Employees can suffer injuries in any type of workplace. If you can't work as the result of an on-the-job accident or illness, we'll help you get the benefits you deserve.
Our lawyers provide compassionate, caring, and innovative representation in family law matters such as divorce, child custody, and grandparent visitation.
Aggressive representation is the hallmark of our criminal defense practices, providing support for our clients during the tough times following an arrest until the case is resolved.
National Recognition.
Local Commitment.
Most don't think of Paducah, Kentucky as a place to find a leading-edge litigation law firm. However, the Bryant Law Center is not like most law firms.
We are among the nation's premier trial law firms focusing on injuries that affect hundreds and in some cases thousands of people, such as train derailments and defective products. We handle these cases nationwide. 
We also provide the legal services you'd expect of a local Kentucky law firm, including representation in matters such as car accidents, workers' compensation, family law and criminal defense.
West Kentucky Star People's Choice Award 2020 Winners
Bryant Law Center and President Mark Bryant won Best Law Firm and Best Lawyer in West Kentucky Star's People's Choice Awards 2021.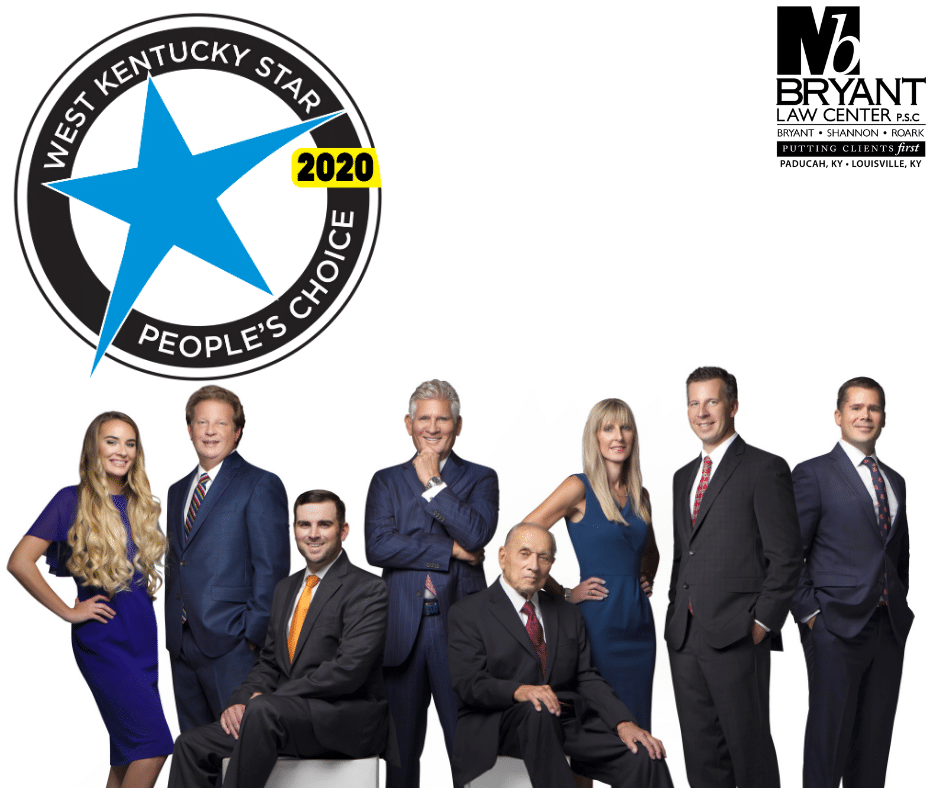 Justice For You And Your Family.
Our Paducah attorneys are always prepared to fight for you in court.
Get a Free Case Evaluation
No matter what kind of legal issue you are facing, we offer a free initial consultation to discuss your case. Call 270-908-0995 or complete our simple contact form to schedule a free initial consultation.
Fields Marked with an * are Required