Bryant Law Center Donates to Paducah's Community Kitchen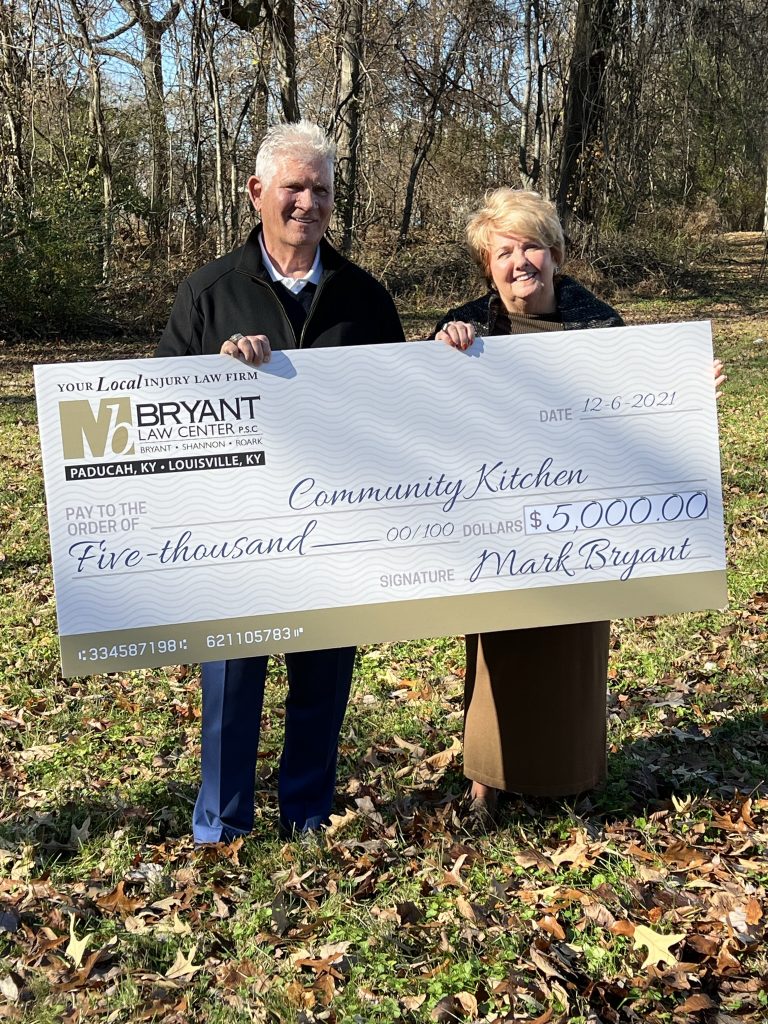 In December 2021, Mark Bryant presented Sally Michelson of Paducah's Community Kitchen with a $5,000 donation to help the estimated 10,000 people in our area with food insecurity.   This is the second year that the Bryant Law Center has donated to the Community Kitchen which feeds hundreds of people each day in our area.  Paducah's Community Kitchen shares the love of Christ through our service to others.  They don't regard themselves as a soup kitchen, nor a clothing closet.  Rather they see their organization as one that makes sure food is available to those who are hungry, no matter what their status may be.
Paducah's Community Kitchen is at 1237 Martin Luther King Drive in Paducah and is open Monday through Friday from 11:00 am to 1:00 pm.