If you or a loved one earn a living driving a medium duty truck, a dump truck or drive a larger recreational vehicle equipped with the Chinese made Sailun S825 tire, caution is in order. Inspect your tires immediately. If you can't perform an inspection, have a tire shop or your employer's maintenance department do it for you. 
The Sailun S825 tire has developed a track record of alleged sudden, catastrophic failure, which turns a dump truck or cement mixer into a 20-ton, uncontrollable death trap. The tire failures have been blamed for multiple deaths and injuries. Despite the alleged failures, the tire has not been recalled.
Sailun S825 Tires and a History of Danger
Sailun says the S825 tire has applications for use on dump trucks, garbage trucks, concrete mixer trucks, and regional delivery trucks.
Several Chinese tire manufacturers have been subjected to recalls for issues with production and quality control. Federal trade records show that starting in 2011 through 2018, almost 60 million "semi" truck tires were imported into the United States – the majority from China.
China has been shipping an average of about 6.5 million truck tires per year to the US since 2013 with the highest number being 9.4 million in 2016. That number has dropped off in 2019 due to 100% tariffs imposed by the United States.
In reviewing litigation records, the Sailun S825 – a medium truck tire that allegedly has been found to fail – has been the subject of numerous lawsuits and serious accidents. At least five recent federal court lawsuits have named Sailun and/or its distributor as a defendant, as well as numerous lawsuits in state courts.
Inspect Your Tires for Safety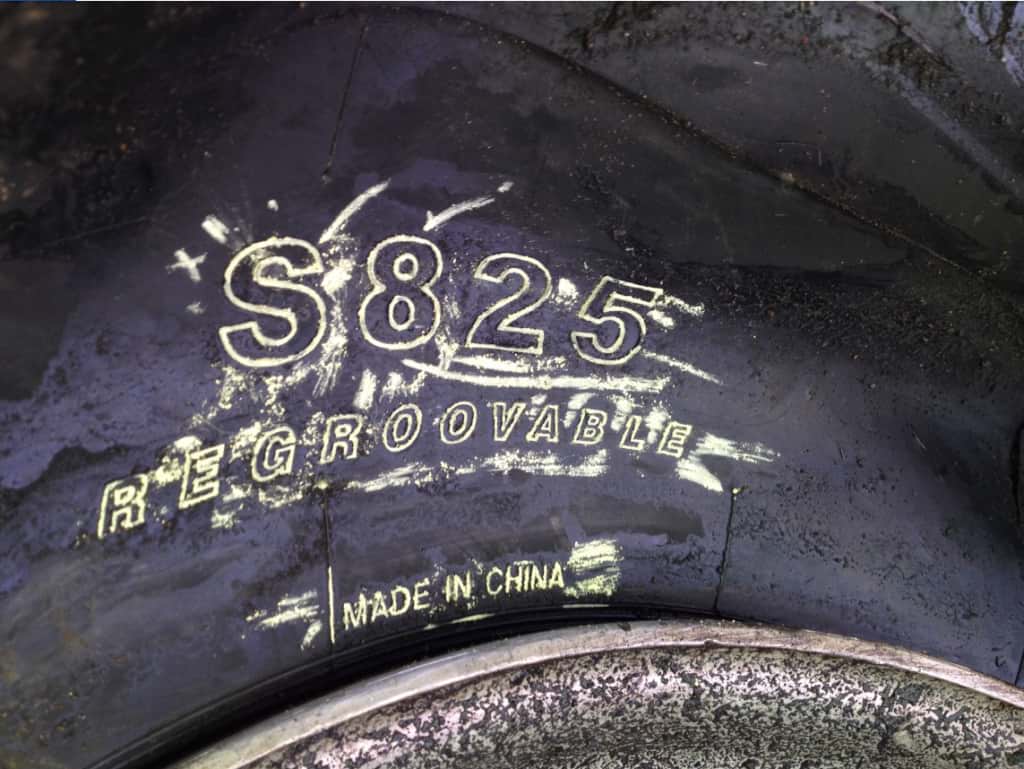 Lawyers at the Bryant Law Center urge consumers to get their medium-duty truck tires inspected, especially if they were manufactured in China. If you or a loved one was involved in an accident caused by a suspected truck tire failure or a blowout, contact the Bryant Law Center to discuss your legal questions and concerns, even if the accident investigation did not focus on defective tires. 
Some of the Chinese tire manufacturers currently importing tires to the US have faced previous problems: tires sold under the Westlake, Compass, Telluride, and YKS names have all faced quality issues dating as far back as 2007 when US regulators directed the initial recall of 450,000 defective Chinese truck tires prone to tread separation. 
All of these tires were made by the China-based Hangzhou Zhongce Rubber Company. About 900 Sailun S825 tires were recalled previously in 2012 for sidewall defects.
Chinese Tire Manufacturers and Patent Infringement
Several major name brand tire manufacturers also have filed patent infringement suits or lawsuits against Chinese tire manufacturers alleging the importation of counterfeit tires.  
According to Tire Business Magazine, multiple Chinese companies have built or have under construction manufacturing plants outside of China. As an alternative to China, tires may be sourced from the new plants to avoid tariffs.
Double Coin Holdings

Ltd. built a plant for truck and OTR tires in Rayong Province, Thailand, that went on stream in mid-2017 with rated annual capacities of 2.5 million radial truck tires and 50,000-plus OTR tires. Shipments to U.S. customers began in April 2018. 

Guizhou Tyre Co.

Ltd. is building a truck/bus tire plant near Ho Chi Minh City, Vietnam. It is rated at 1.2 million units a year, with additional capacity foreseen in Phase II and III expansions. 

Jiangsu General Scienc

e Technology Co. Ltd. announced plans in late 2018 for a passenger and truck/bus tire plant Rayong Province, with capacities of 6 million passenger tires and 1 million truck/bus tires annually.

Qingdao Sentury Tire

Co Ltd. opened a plant in Rayong Province in 2015 rated initially at 5 million car/LT tires annually before expanding to 12 million tires in Phase II. 

Sailun Jinyu Group

Co. Ltd. opened a plant in Tay Ninh Province, Vietnam, in November 2014, for radial car, truck and OTR tires (rated capacity of 12 million units a year )and is building a second factory there for radial truck and OTR tires rated at 1.2 million truck/bus tires and 30,000 metric tons of OTR tires annually.

Shandong Linglong Tire

Co. Ltd. opened a car/light truck tire in Chonburi, Thailand, in 2014 and added radial truck tires to the mix a year later. The plant is rated at 1.2 million truck/bus tires and 12 million car/LT tires a year. 

Zhongce Rubber Group

Co. Ltd. opened a plant in mid-2015 in Rayong Province, for passenger/light truck tires and added radial truck/bus tire capacity there a year later. The plant is rated at 5 million car tires and 700,000 truck/bus radials a year.
Contact the Bryant Law Center for a Review of Your Case
We cannot understate the urgency for getting your tires inspected if you drive a medium duty work truck which uses the Sailun S825 tire. If you have concerns about the safety of Chinese truck tires and whether they failed and caused an accident, contact us for a personal, confidential review of your case.