Lowertown is one of Paducah's oldest and historically significant neighborhoods and is just blocks away from Bryant Law Center. The Kentucky State Legislature passed an amendatory act which annexed to Paducah an area from Jefferson Street to Clay Street from the Ohio River to 9th Street. This new addition was called "Lowertown" because it was downstream from Paducah's commercial area.
Unfortunately, most Lowertown's early architecture was ruined during the Civil War. Benjamin Wisdom, a local banker and businessman, spurred a rebirth when he started purchasing most of the property in the Lowertown area. Local officials and businessmen began a campaign for industrial growth in Paducah.
Over the next few decades, Paducah remained a prominent neighborhood until it eventually was faced with a state of decline and neglect. In 1982, the federal government recognized its historical and architectural significance and listed in the National Register for Historic Places and concerned citizens took action for its preservation and restoration.
The Arts District is populated with working artists, students and artists-in-residence who add to the City's vibrant artistic landscape. Through the success of the program, old homes have been restored, new homes built, and a community has been restored.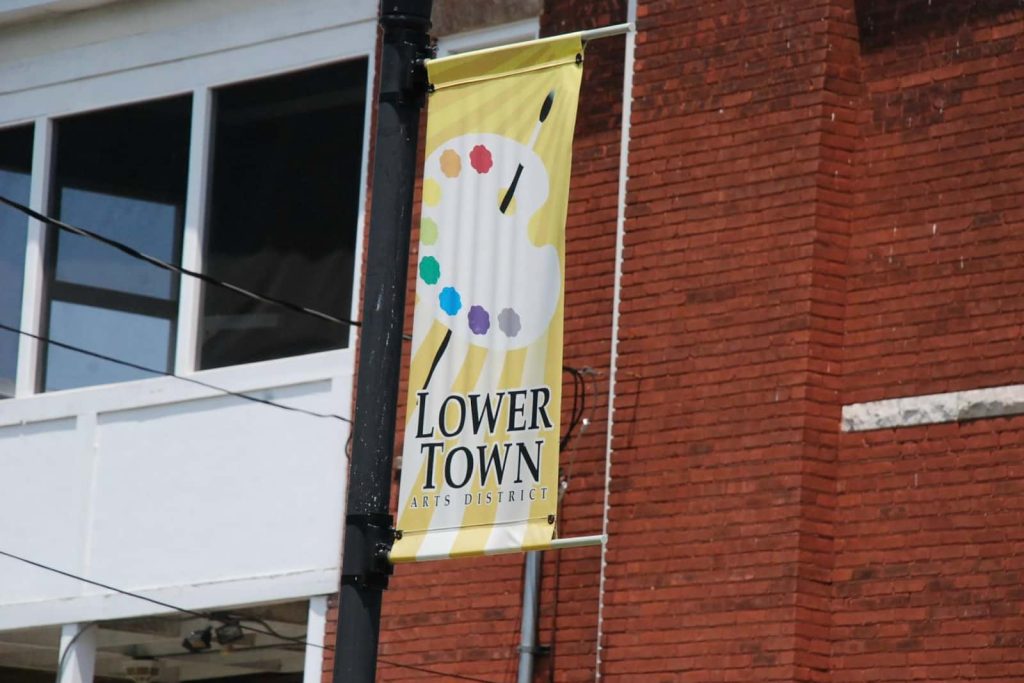 The beautiful work of Paducah's resident artists can be viewed and purchased at various art galleries and collectives throughout the city including the Art Guild of Paducah, Yeiser Art Center, Bricolage Art Collective and Raven & Moth. After viewing these art galleries, head on over to the National Quilt Museum where you can view even more art.
Art Guild of Paducah
115 Market House Square (S 2nd St)
Paducah, Kentucky 42001
Yeiser Art Center
200 Broadway Street
Paducah, Kentucky 42001
Bricolage Art Collective
107 Market House Square (S 2nd St)
Paducah, Kentucky 42001
Raven & Moth
533 Madison Street
Paducah, Kentucky 42001