DUI Laws in Kentucky: What to Know about the Ignition Interlock Device Rules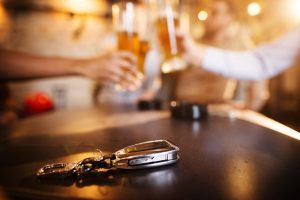 On July 1, 2020 several changes to Kentucky DUI law took effect. Signed into law by former Kentucky Governor Matt Bevin, there are some dramatic changes to the license suspension provisions for those found guilty of driving under the influence. As always, before your first drink, plan ahead, get a ride, and leave your keys at home!
Suspensions
Under the new law, ignition interlock devices (IID) will be available to all level of offenders.
1st offense – 6-month license suspension, reduced to 4 months if IID installed.
2nd offense – 18-month license suspension, reduced to 12 months if IID installed.
3rd offense – 36-month license suspension, reduced to 18 months if IID installed.
4th offense – 60-month license suspension, reduced to 30 months if IID installed.
DUI under the age of 18 – license suspended until age 18 or 6 months, whichever is longer. May be reduced to 4 months if IID installed.
Under this new framework, the Court must impose the maximum license suspension. The reduced suspensions are only obtained if an IID is installed on the vehicle and there are not any interlock violations during the statutory time period.
Interlock Violations
Interlock violations include, but are not limited to:
Failure to take any random breath test;
Failure to pass any random re-test;
Failure to pay fees;
Failure to appear for maintenance, repair, calibration, monitoring, inspection or replacement of the device;
Tampering with the device; and
Altering, concealing, or hiding the person's identity from the IID camera.
Further, requesting or permitting someone else to blow into the device for you is a class B misdemeanor for the first offense and a class A misdemeanor for the second or subsequent offense. This penalty applies to BOTH parties involved. Tampering, altering, concealing, hiding, or attempting to do any of these things will also result in misdemeanor charges.
Insurance Interlock Device (IID) Costs
IIDs are provided by various private companies, so the costs may vary. Here are some average estimates of costs associated with an IID.
Installation fee: $100-$150
Monthly fee: $80-$100
Removal fee: $30-$50
Reset fee: $20-$30
Miss appointment fee: $25-$35
There are also fees associated with the Department of Transportation as the entity that oversees the IID program and an additional fee for the license itself.