Bryant Law Center Wins Paducah Sun Reader's Choice 2020 Award and Expands with New Louisville Office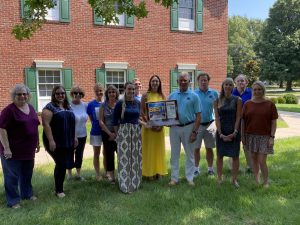 Major announcements come with the Bryant Law Center entering its fourth decade of service.
The Bryant Law Center has received its Fifth Paducah Sun Reader's Choice Award as the Best Law Firm in the past 10 years.
And the firm has announced two significant expansions.
The Bryant Law Center has opened an office in Louisville to assist clients with personal injury and cases involving defective drugs and products – commonly known as mass torts.
At its Paducah campus, the firm has expanded to a new office suite in the adjoining McCracken County Courthouse Annex at 621 Washington Street. There the firm will continue with its expansion into defective drugs and medical devices and consumer products. Those types of cases often involve hundreds of clients.
The Best Law Firm Award is a humbling honor, said firm CEO Mark Bryant. "It is reflection on the hard work of our entire staff and pursuing our goal of always putting clients first," Bryant said.
The office expansions have come to accommodate the client response to the firm's campaigns involving Zantac, Roundup, 3M Earplugs, mislabeled tractor hydraulic oil, and Volkswagen panoramic sunroof leaks. The other major national practice for the firm involves train derailments, explosions and evacuations.
"Our new offices will allow us to continue to grow our mass torts practice," said Bryant. "The response to our campaigns made us quickly realize we needed to expand."
The firm's traditional practice areas of personal injury, criminal defense, family law and Workers' Compensation continue in its main office at 601 Washington Street.