Please Join Us in Congratulating Emily Roark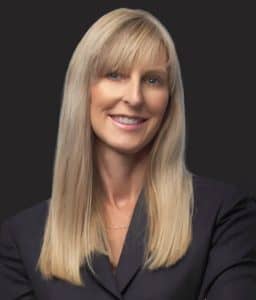 Please join us in congratulating firm partner Emily Roark on her recent successes! In the last three months, Emily has been appointed to three prestigious positions:
Appointed to the Plaintiff's Executive Committee (PEC) in JCCP NO. 5150 Ranitidine Products Cases Superior Court of the State of California. The PEC, along with the leaders of the Executive Committee, manages the Zantac (and generic Ranitidine) litigation in California state court and Emily is one of its four members. The case allows plaintiffs alleging the heartburn medication causes certain types of cancers can pursue their Zantac lawsuit claims in California state court as part of a newly established Judicial Council Coordinated Proceedings (JCCP). Allegations in the federal and state groups of cases are essentially the same—that Ranitidine also contained a cancer-causing contaminant.


Appointed to the Plaintiff's Steering Committee in Multi-District Litigation 21-md-02996-CRB IN RE: MCKINSEY & CO., IN NATIONAL PRESCRIPTION OPIATE CONSULTANT LITIGATION. The committee consists of attorneys managing cases nationwide on behalf of counties and municipalities who have been forced to expend funds battling the opioid epidemic brought on in part by the misconduct of McKinsey & Co, a major opioid distributor.


Appointed as a Special Justice of the Supreme Court of Kentucky by Governor Andy Beshear.


Congratulations, Emily! We are so proud of you and your accomplishments and are honored to have you on our team.