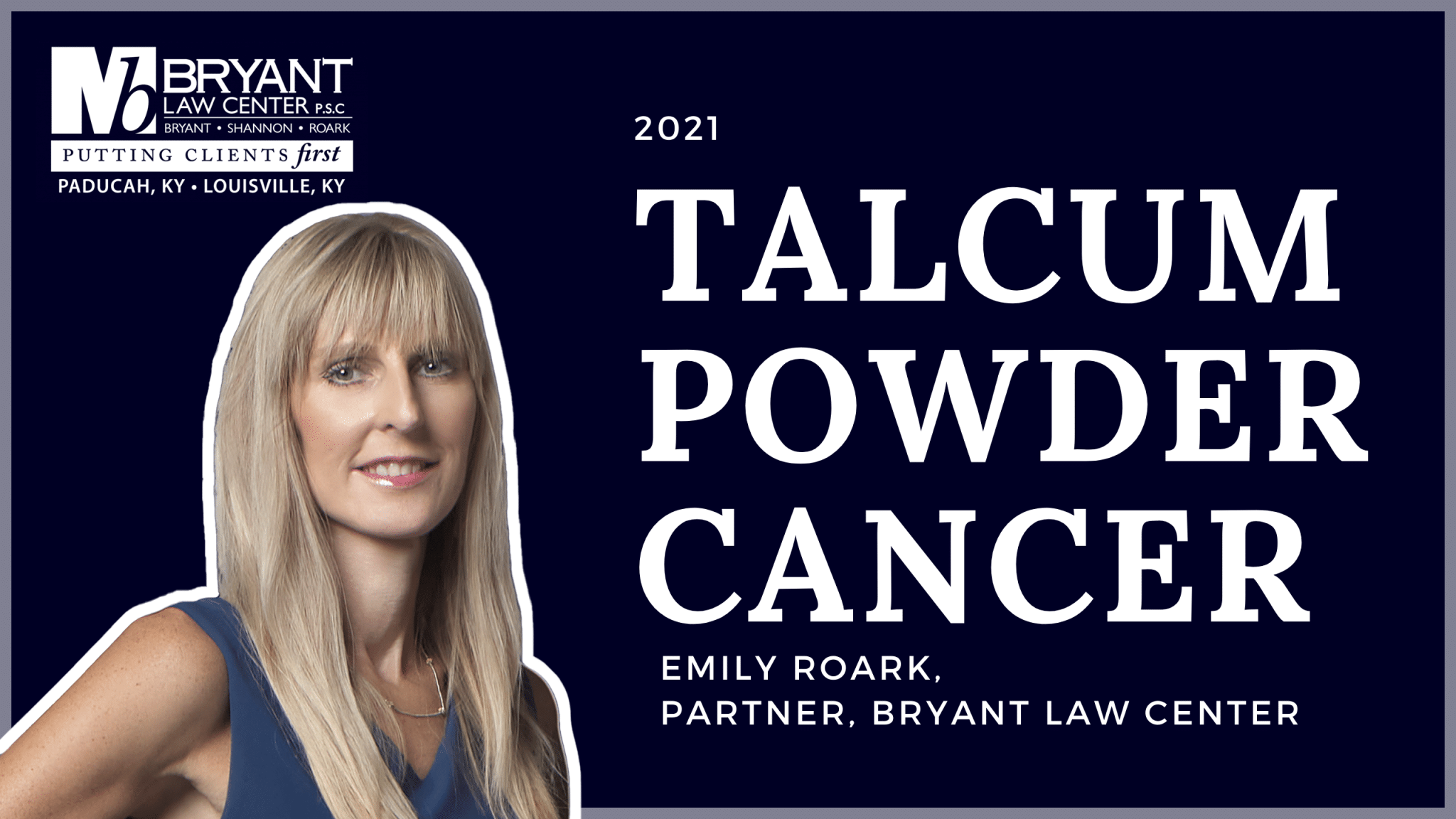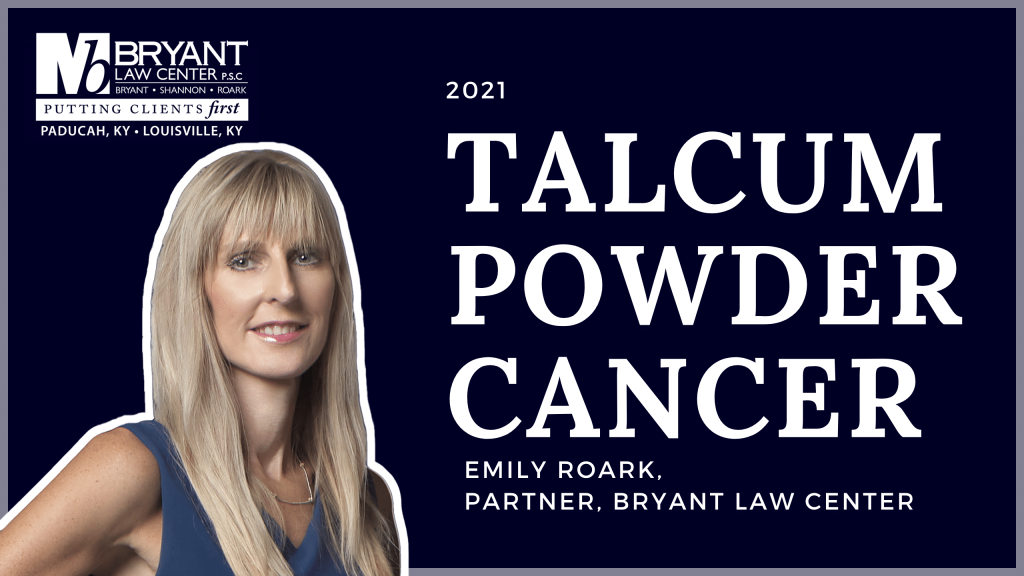 Settlement amounts and verdicts can vary in product liability cases such as talcum powder lawsuits and the final settlement amount is often confidential. However, a survey of recent verdicts shows that the value of a case averages at $355,600,000.
Johnson & Johnson currently faces over 25,000 lawsuits alleging that their talcum powder products were contaminated with asbestos causing regular users to contract diseases such as mesothelioma and ovarian cancer.
Most of these cases are currently pending in a consolidated multi-district litigation in New Jersey, but some cases have already had verdicts handed down by juries across the country or have settled out of court.
In January of 2021, Johnson & Johnson stated in their SEC filing that they had set aside $3.9 billion dollars for "talc-related reserves and certain settlements".
As the possibility of a global settlement for talcum powder lawsuits becomes more likely, many people who are suffering from ovarian cancer caused by talc product usage and their family members may wonder what previous settlement and verdict amounts have looked like.
List of Talcum Powder Lawsuit Verdicts
$3.35 Million Verdict
In the first talc mesothelioma case in 2006, a New Jersey jury awarded $3.35M to the widow of a man who passed away during litigation. The plaintiff claimed that exposure to asbestos in talc at his workplace in a pottery studio caused his mesothelioma.
$13 Million Verdict
Judith and John Winkel were awarded a $13M verdict by a California jury in 2015 in a successful case against Colgate-Palmolive. The Winkel's attorney claimed that the company's Cashmere Bouquet talcum powder, which Judith had used regularly from 1961 to 1976, was the cause of Judith's mesothelioma.
After deliberation, the jury found Colgate-Palmolive at fault for the negligent design of their talc products, failing to warn of the dangers of their use, and that the benefits of the product's use were outweighed by the risks.
The Winkel's were awarded $125,000 in past medical bills, $508,000 in economic damages, $1 million in noneconomic damages, and $1.4 million for loss of consortium.
$18 Million Verdict
In October of 2016, Philip Depoian was awarded $18 million In his case against talc supplier Whittaker, Clark & Daniels.
Depoian, who was diagnosed with mesothelioma, alleged in his filing that he had been exposed to asbestos in the company's talc products through his father's barbershop as well as his personal use of talcum powder and that this exposure caused his mesothelioma.
$72 Million Verdict
In 2016, a jury in St. Louis, Missouri awarded a $72 million verdict to Jacqueline Fox in her case against Johnson & Johnson. The suit filed by Fox's family claimed that J&J's talcum powder products, which Fox had used for a 35 year period, was the cause of her ovarian cancer.
Johnson & Johnson appealed the decision and the verdict was overturned in 2017 on the ground that the Missouri court should not have been able to make a ruling in the Fox case since the plaintiff was an out-of-state resident.
Jacqueline Fox's estate stated after the reversal that they were considering making an appeal to a higher court.
$70 Million Verdict
In November of 2016 a jury returned a verdict in favor of Deborah Giannecchini in her suit against Johnson & Johnson and Imerys Talc America which alleged that those companies products were responsible for her ovarian cancer.
Giannecchini's filing claimed that she had used J&J's baby powder for decades for feminine hygiene and was awarded $70 million for her injuries, $65million of which were for punitive damages.
$55 Million Verdict
A jury in Missouri awarded Gloria Ritesund $55 million in damages in 2016 in her ovarian cancer lawsuit. $5 million of the verdict was for compensatory damages and the remaining $50 million was for punitive damages against the defendant, Johnson & Johnson.
$22 Million Verdict
The family of Richard Booker was awarded $22 million by a California jury in 2017 in a successful wrongful death lawsuit against Dexter Midland Chemical Co., Walter N. Boysen Paint, Vanderbilt Minerals, and Imerys Talc.
Booker had worked as a paint maker and tinter before being diagnosed with mesothelioma. The suit claimed that his contact with talc products contaminated with asbestos was the cause of his cancer.
The jury found that the previously mentioned defendants were strictly liable for negligence and the wrongful death of Booker. Booker's estate was awarded $17.5 million in compensatory damages split between Vanderbilt Mineral and Imerys and $4.6 in punitive damages from Imerys.
Vanderbilt settled the rest of the case out of court with the family before the jury could assess punitive damages.
$417 Million Verdict
In 2017, Eva Echeverria was awarded the largest single settlement in a talcum powder ovarian cancer lawsuit in her suit against Johnson & Johnson. At the conclusion of the trial, Echeverria was awarded $417 million dollars. Sadly, she passed away one month after winning her case.
Later that same year, a California Superior Court judge overturned the lower court's decision. Judge Maren Nelson ruled that the original verdict amount was excessive and that a new trial would need to take place. The attorney for the plaintiff stated that they would continue pursuing a verdict in this case.
In July of 2019, an appeals court ruled that a new trial was warranted.
$110 Million Verdict
$110 million in compensatory and punitive damages was awarded to Lois Slemp by a Missouri jury in her case against Johnson & Johnson in 2017. Slemp claimed to have used J&J's baby powder and Shower to Shower talc products for more than 40 years leading up to her diagnosis with ovarian cancer in 2012.
In 2019, a judge reversed the lower court's decision stating that the lower court did not have jurisdiction to hear the case.
$117 Million Verdict
In April of 2018, mesothelioma victim Stephen Lanzo III and his wife were awarded $117 million by a New Jersey jury in their suit against Johnson & Johnson.
The Lanzo's claimed that J&J's baby powder, of which Stephen was a lifelong user, contained asbestos, that J&J was aware of the risks of their product, and that the company had failed to warn of the risks and dangers.
The Lanzo's were awarded $37 million dollars in compensatory damages and $70 million in punitive damages against Johnson & Johnson and co-defendant Imerys Talc America.
$1.5 Million Settlement
In 2018, Johnson & Johnson and Imerys agreed to settle out of court with Ann Zoas for $1.5 million. Zoas claimed that she had contracted mesothelioma after years of using J&J's talc products.
$25 Million Verdict
In 2018, plaintiff Joanne Anderson was awarded $25.7 million in a verdict against Johnson & Johnson by a jury in California. Anderson claimed that the talc products sold by J&J were the cause of her mesothelioma.
One of Anderson's trial attorneys stated that Johnson & Johnson had "engaged in a multi-decade campaign wherein they hid testing data" from regulators and consumers. The jury found that the company had acted with malice, oppression and fraud.
$325 Million Verdict
In June of 2019, a New York jury ordered Johnson & Johnson to pay out a total of $325 million dollars to Donna Olsen and her husband. The Olsens claimed that asbestos in Johnson & Johnson baby powder and Shower to Shower was the cause of her cancer.
In November of 2020, an appeals court judge declined to overturn the whole verdict but ruled that the jury award should be cut to $120 million dollars.
$4.7 Billion Verdict
The largest award granted by a jury in a talcum powder ovarian cancer lawsuit to date was handed down in 2019 by a jury in St. Louis, Missouri. This case was a mass tort claim involving 22 women who had all been diagnosed with ovarian cancer.
The jury decided to award the plaintiffs, including the families of 6 women who died prior to the trial, $4.7 billion to split among themselves.
Johnson & Johnson, the defendant, decided to appeal this verdict. In June of 2020, an appeals court judge decided not to overturn the lower court's decision but decided to reduce the verdict amount to $2.12 billion.
Johnson & Johnson appealed the decision again, this time to the Missouri Supreme Court. In November of 2020, that court refused to hear the appeal. J&J has stated that they will be appealing to the U.S. Supreme Court.
$37.2 Million Verdict
In 2019, 4 plaintiffs were awarded a total of $37.2 million by a New Jersey jury in their case against Johnson & Johnson. Douglas Barden, D'Angela McNeill-George, Will Ronning and David Etheridge all claimed that they had developed mesothelioma after coming into contact with J&J's Shower to Shower and Baby Powder products.
$30 Million Verdict
In March of 2019, a California jury decided in favor of Teresa Leavitt who claimed that asbestos in the Johnson & Johnson talc product she had used for more than 30 years was the cause of her mesothelioma.
The jury found that J&J was aware of the potential risks of asbestos contamination and had failed to warn talc product users of the dangers. Ms. Leavitt was awarded $30 million.
$100 Million Settlement
In October of 2020, Johnson and Johnson agreed to settle 1,000 talcum powder cases in bulk with $100 million. This marks the first time that the company has chosen to settle several cases at once instead of attempting individual settlements.
Contact the Bryant Law Center to See How a Talcum Powder Attorney Can Help You
If you have developed ovarian cancer as a result of regular use of talcum powder products, you may be entitled to compensation for your injuries. Speaking with one of the experienced attorneys at the Bryant Law Center is the first step towards getting the compensation you deserve.
We can guide you through every step of the process of a talcum powder lawsuit and answer questions about your case such as how the statute of limitations may apply to you and how long your case may take.
Our attorneys have decades of experience in handling product liability and mass tort cases just like yours. Contact the Bryant Law Center today for a free consultation to learn more about how an attorney can help you by filling out the form on this page.