West Kentucky Star People's Choice Awards 2020: Bryant Law Center and President Mark Bryant Win Best Law Firm and Best Lawyer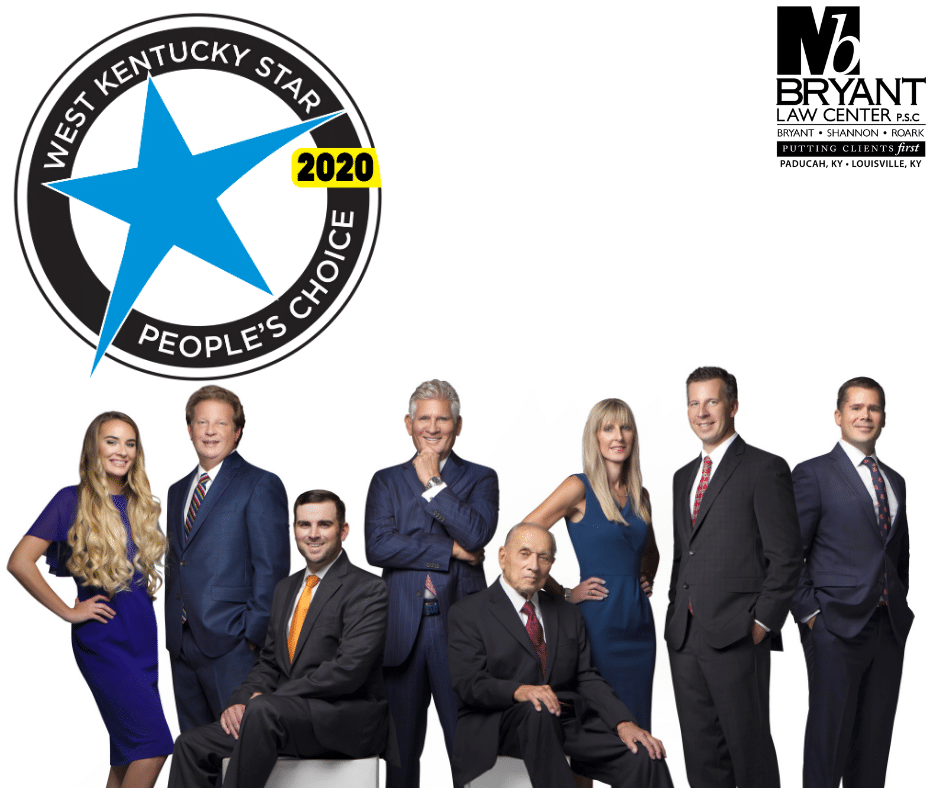 There are very few rewards in life that can compare to being chosen by the people. Whether it's for an award such as this or whether its your trust in us to represent you on your case, each vote of confidence you place in our team means the world to us!
Our community is in both a season of struggle and a season of thanks. This year, more than ever, we are so grateful for the honor of not only one, but two West Kentucky Star People's Choice Awards, Best Lawyer and Best law Firm.
That is in addition to the Paducah Sun Best Law Firm in the region and the US NEWS and WORLD REPORT "Best Law Firms" 2021 list as one of the best firms for personal injury.
Thank you for your continued support. We couldn't be where we are without you.
Mark Bryant, President and Founder of the Bryant Law Center